Click the cover image to download the free PDF.
The Land Art Generator works with communities around the world to design public art installations that provide renewable energy, water, and other support systems at a variety of scales. These exceptional solutions for net-zero cities illustrate an attractive and positive vision of life in a post-carbon world.
We have put together this guide to renewable energy technologies as a useful resource for all designers, homeowners, urban planners, students, developers, artists, architects, landscape architects, engineers, and anyone else interested in a clean energy future. We hope that you will use this guide with every project you work on.
There is more out there than what we see in the everyday. In fact, you will see in this guide that there are dozens of proven methods of harnessing the power of nature in sustainable ways. You'll also discover 30 public artworks that incorporate many of these technologies as media for creative expression.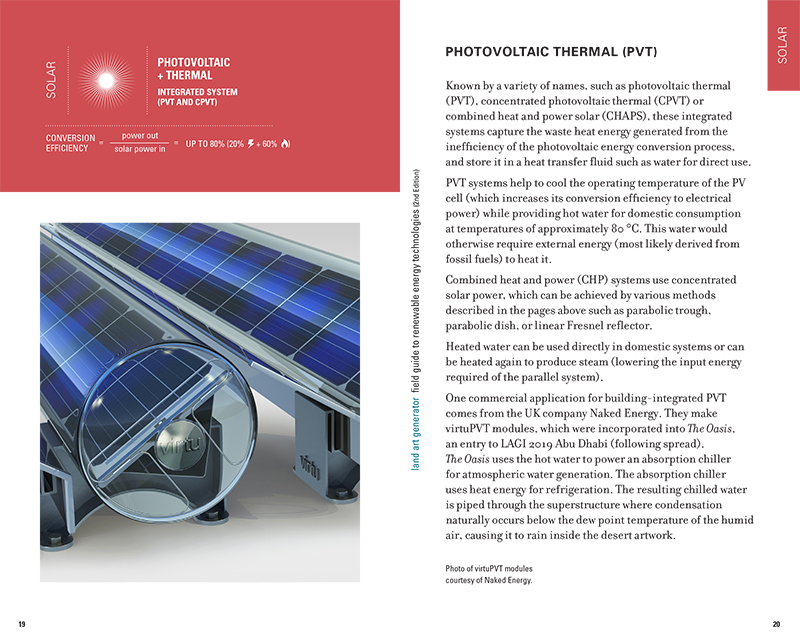 Some interesting examples that may be applicable as a medium for public art installations include the organic thin-films that are flexible and offer interesting hues and textures, piezoelectric generators that capture vibration energy, concentrated photovoltaics that allow for interesting play with light, and custom solar laminations that can be printed on. The possibilities are endless, and new designs that can be artistically integrated into residential and commercial projects are coming onto the market all the time.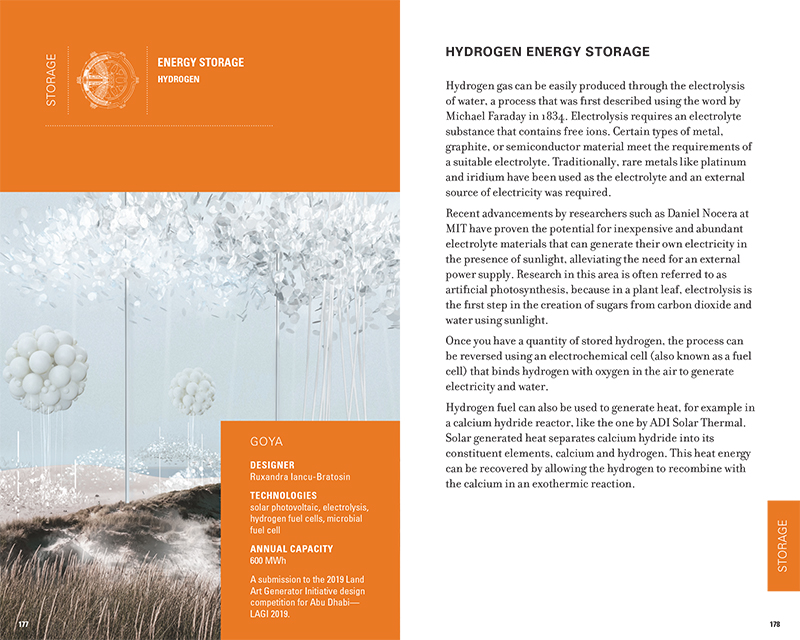 It is our hope that this guide will get you thinking creatively about ways to use technologies in innovative contexts, and that a clear understanding of the wealth of possibilities that are out there will help designers to conceive of the most creative net zero energy constructions.
The future we would like to see is one in which we are surrounded by the most diverse ecosystem of renewable energy technologies and landscapes, each a reflection of local culture and context.
The technologies catalogued in this guide have the power to save the world from the most catastrophic impacts of climate change. If implemented with creativity and artfulness, the infrastructures that will provide low-carbon climate solutions will also tell the story of the moment when we changed course in the nick of time, brought ourselves back in harmony with our one irreplaceable planet, and created an environmentally sustainable and socially just world where 10 billion people thrive in self-actualization.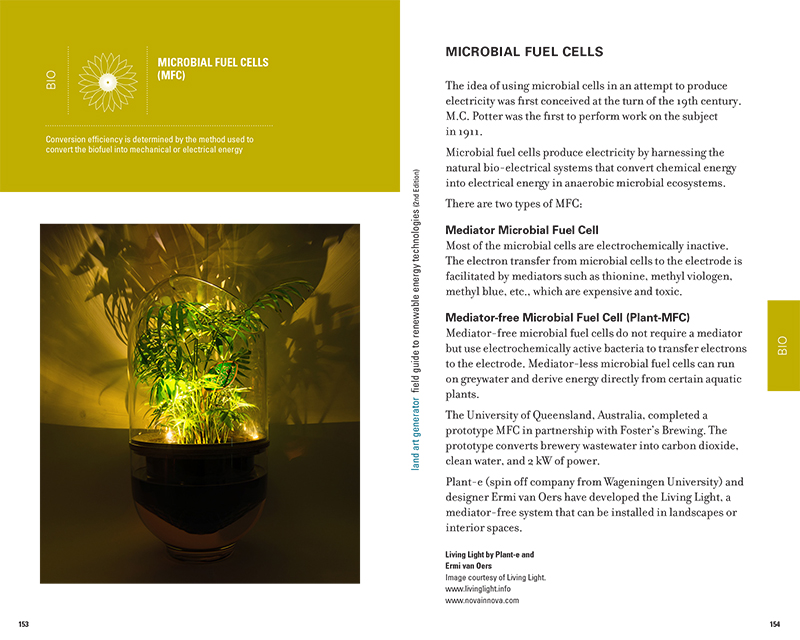 In this future, where you will be surrounded by beautiful renewable energy generators, you will surely need a guidebook in order to know if that thing that you find so beautiful is a semiconductor-based artificial photosynthetic cell, a piezoelectric generator, a triboelectric fabric, or a dye sensitized solar cell.
What is the future that you would like to see? Use this book and design your own renewable energy landscapes!