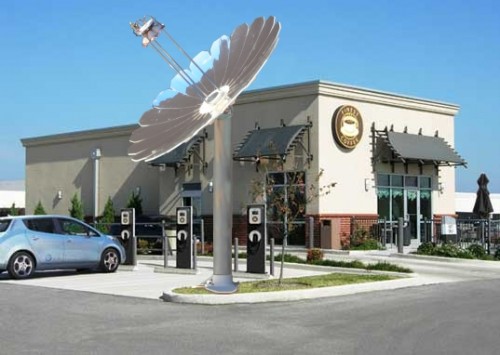 Inspired by the geometry of the Lotus Flower, Monarch has created a prototype of a small-scale combined heat and power (CHP) system, for applications such as shown above
The company is aiming to bring the product to market for about $1.50/watt. Each 4m diameter unit will have a peak capacity of 3KW PV electrical output and simultaneous 3KW thermal water output, and cost $9,000 (installed).
Functioning solely as a freshwater supply, the unit could produce 10,000 liters of purified (desalinated) water per day.
via gizmag