If you are going to be in Copenhagen on October 23, please join LAGI, IT University, and Information for a panel discussion on "Can Art and Architecture Promote the Green Conversion." LAGI believes they can—and the over 600 submissions from the past 3 LAGI competitions show that creatives around the world think so too!!
More information available at www.ishop.information.dk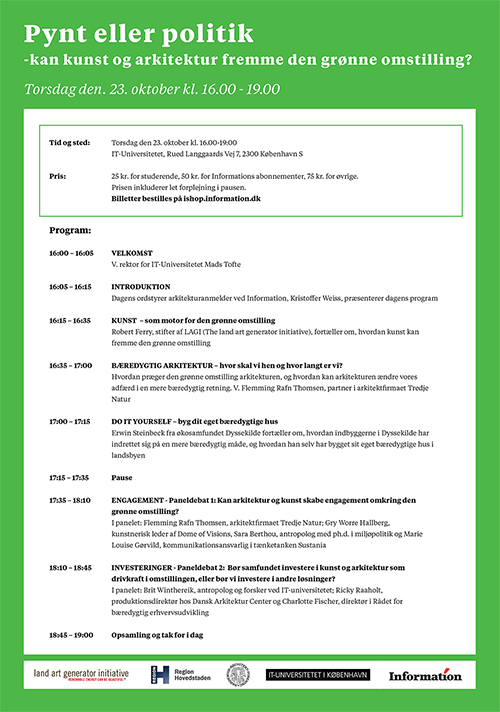 Funded in part by Region Hovedstaden.