Goya is an untranslatable Urdu word that refers to a momentary suspension of disbelief when presented with a fantasy so realistic that it temporarily becomes reality. It is usually associated with good and powerful storytelling.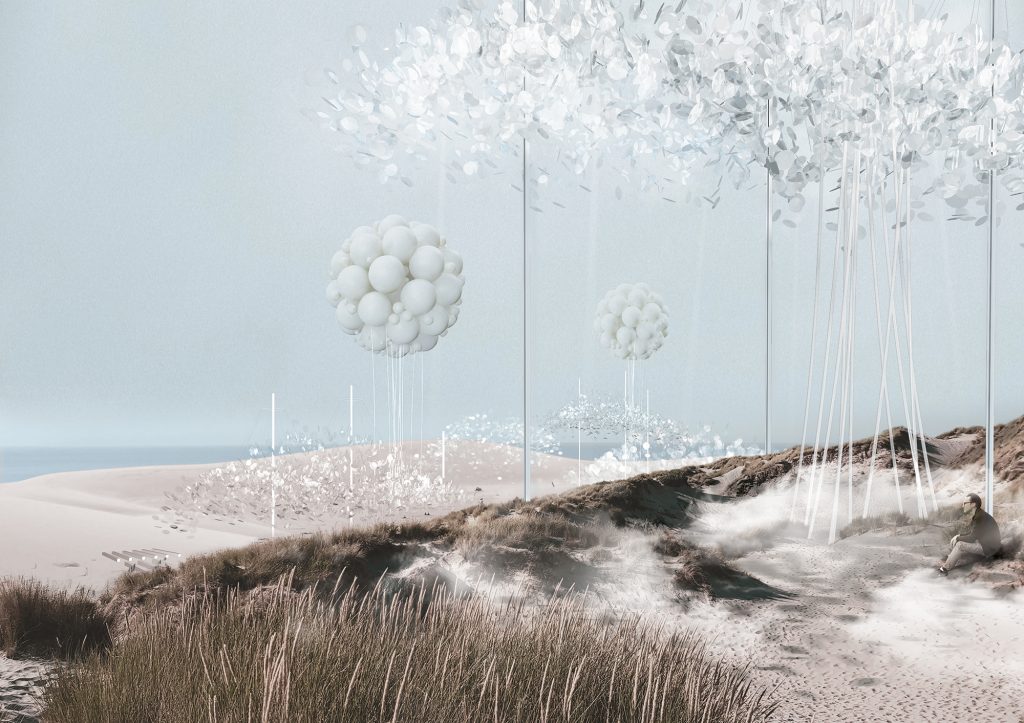 Goya is about the aesthetics of renewable dreams. It is performative art in public space, a provocation to the aesthetics and philosophy surrounding renewable energy.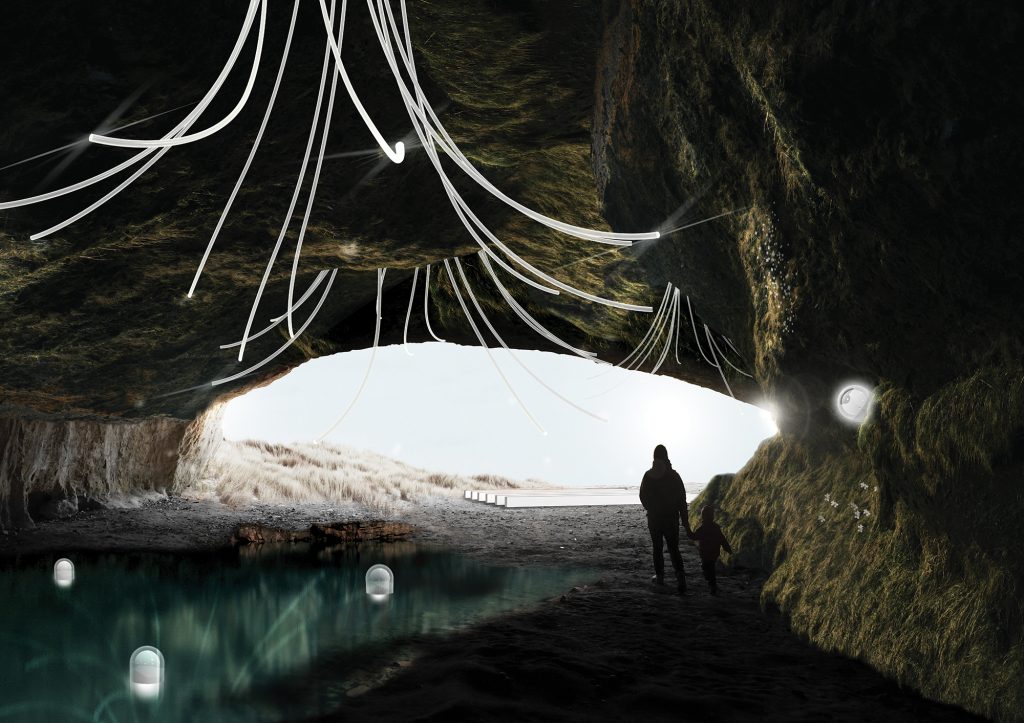 Outlandish sun-creatures guard pockets of human sanctuary within a dune park. The energy system is the protagonist, flaunting its movements and kinetic skins in a seductive ritual. Its breath is synced with natural forces—inhaling radiation and exhaling energy. Inspired by nature, Goya is a statement of human capability seamlessly integrated into existing life.
The perimeter of the artwork consists of natural sand dunes stitched together by locally adapted vegetation. A few pathways, resting spots, and viewpoints are designed along with entry and exit points. Most of the plot is left for the wind to design.
Goya combines photovoltaic panels, hydrogen production, fuel cells, and biological fuel cells.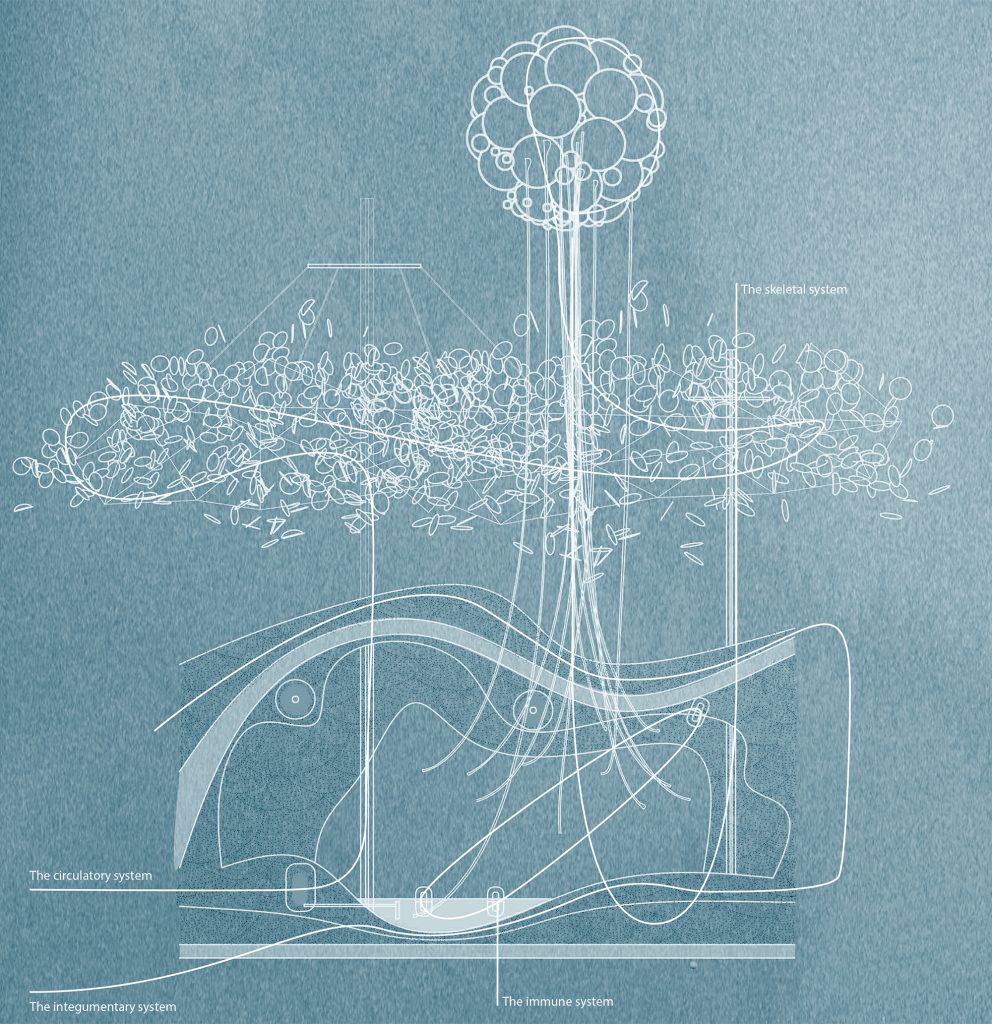 Human life comfortably happens in protected caves, completely shielded from solar radiation. The caves are a pockets of biodiversity with mosses growing in comfortably low temperatures, part of a microbial fuel cell power generation system. Dappled spots of natural sunlight are provided by fiber optic cables. The caves act as a metaphorical teleportation device—from one climate to another and from one present to a possible future.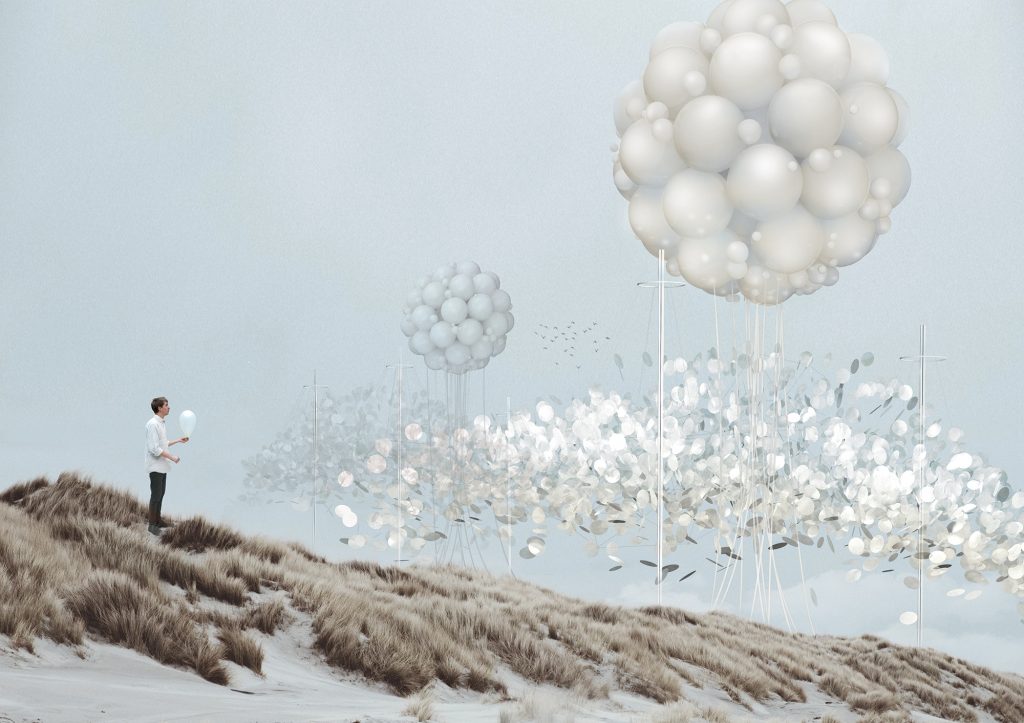 Solar balloons made from photovoltaic fabric float high above, lifted by the buoyancy of their hydrogen energy storage function. As they generate electricity during the day, a part of the current is diverted to the electrolysis of water, which generates oxygen and hydrogen. During the night the process is reversed. The fuel cell recovers its hydrogen and, as it reacts with oxygen, it starts producing water and electric current after the sun has set. The oxygenated caves are fitted with lagoons that are essential for both maintaining the climate and humidity of the caves, but also serve as water tanks for the fuel cells.
---
LAGI 2019 is sponsored by Masdar and is held in partnership with the 24th World Energy Congress.