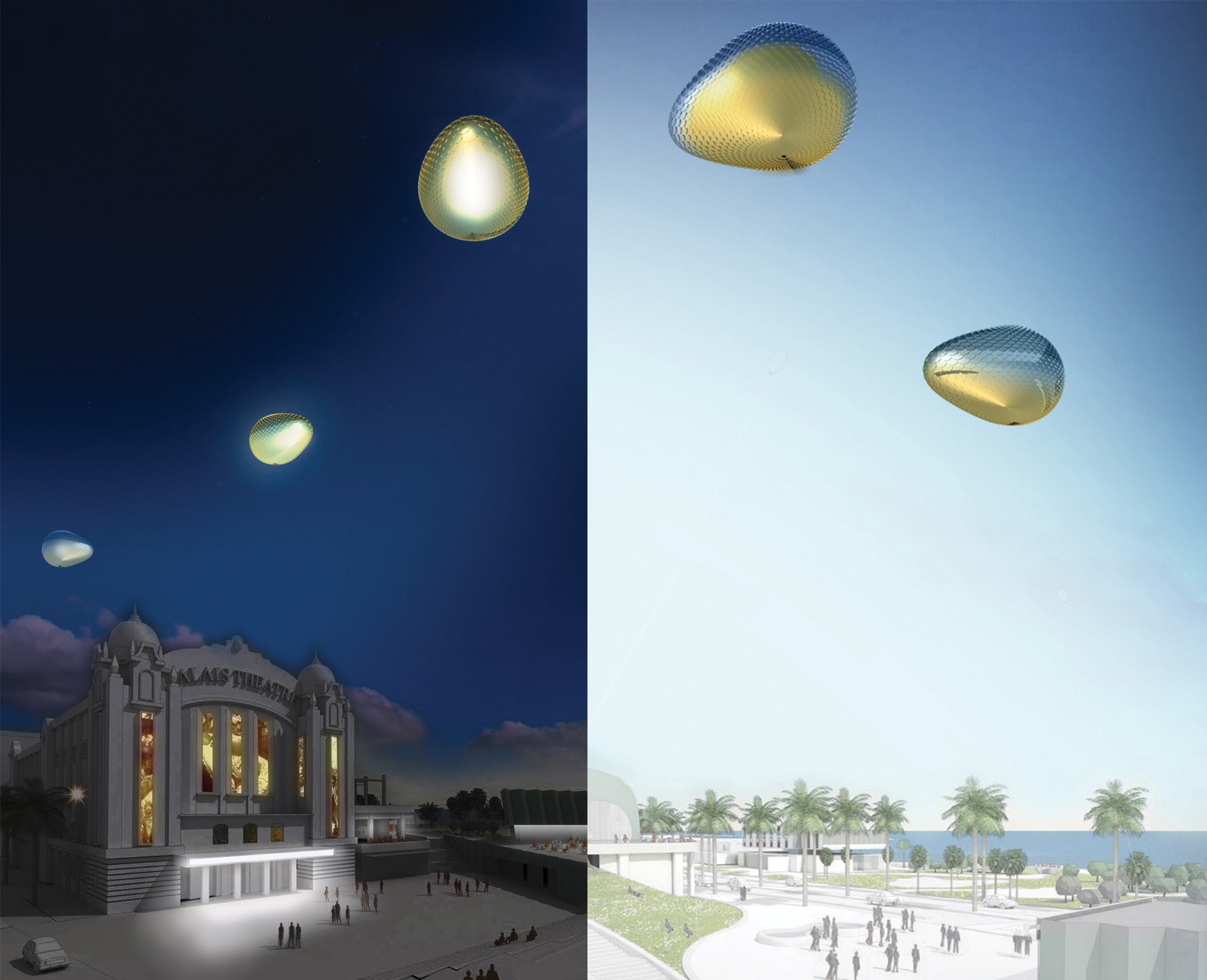 Bouncing around in the air and visible from afar, Ballo-on will attract new visitors to experience the playful generation of electricity. Every work of art is a celebration of life. This one celebrates St Kilda Triangle's exuberant revival.
St Kilda Triangle is not only a physical triangle surrounded by The Esplanade, Jacka Boulevard, and Cavell Street, but also a programmatic one.
Comprised of three strong elements, namely the Palais Theatre with its internal events, Port Phillip Bay, where people joyously spend their time, and the soon-to-be-realized St Kilda Triangle Masterplan with its new public space experience. It's the loci of leisure and recreation.
The spirit of the place is also represented outside of the polygon´s direct context at Luna Park, the sea baths, Catani Gardens, and Albert Park, denoting a ludic cultural landscape and broader programmatic connection to St Kilda, the City of Port Phillip, Melbourne, and the State of Victoria. The Palais Theatre and Luna Park exude a festive atmosphere that impregnates the imagination. Ballo-on aims to make public the kind of joy associated with the balloon—a common feature at festive events.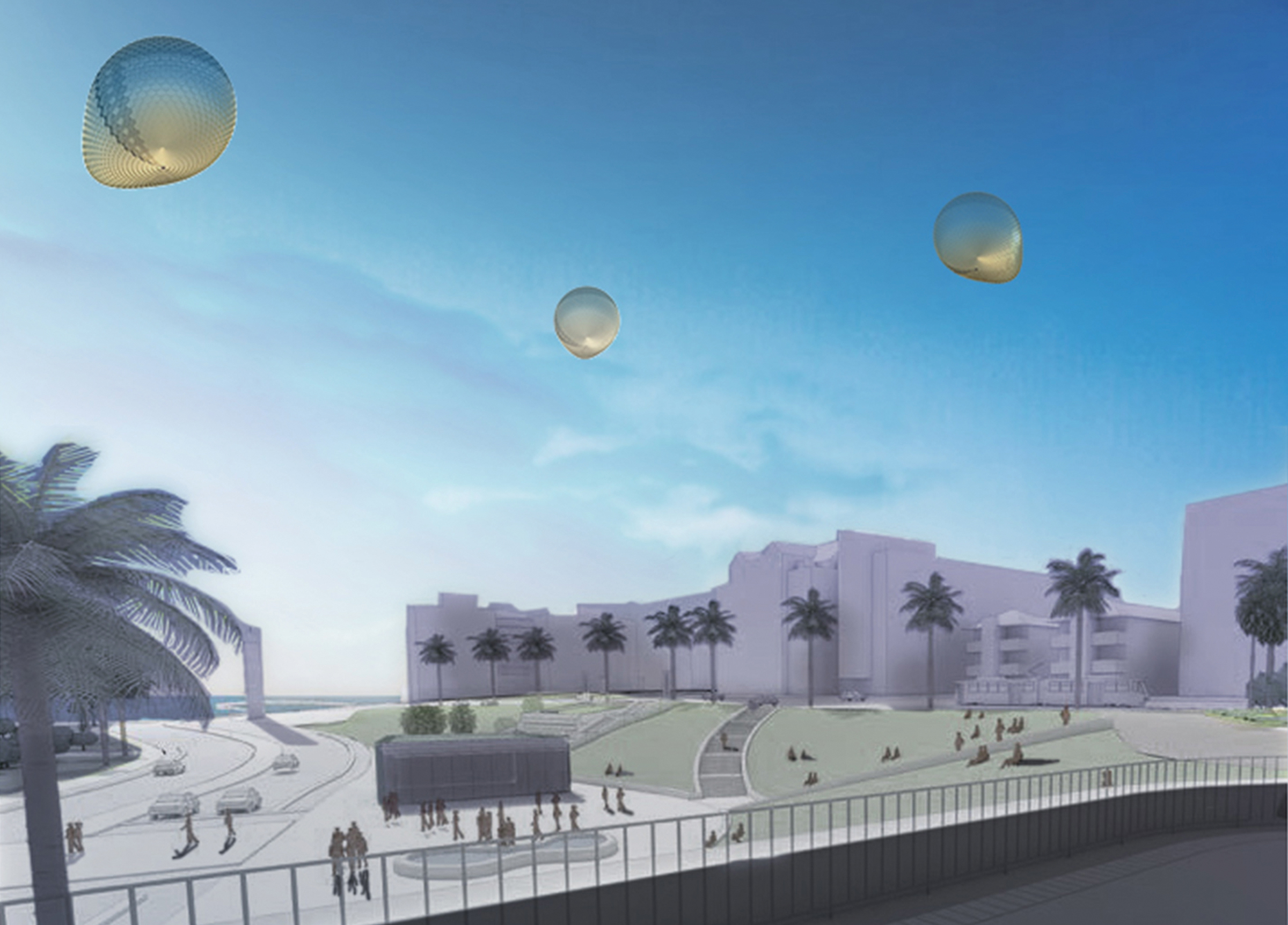 The scheme is a collection of linked artworks that integrate with outdoor displays and events while at the same time offering a new perspective of the port and city. The void between the Ballo-ons and the rest of the artworks is an open air museum, without borders, schedules, entrances, or fees. In this way, the Land Art Generator artwork should be thought of in terms of horizontality, openness, flexibility, and public engagement.   
A buoyant airborne turbine (BAT) is a flying aerostat with a horizontal axis wind turbine within its shell. Pioneered by the Massachusetts Institute of Technology and Altaeros, this technology harnesses the abundant energy in strong, steady winds at higher altitudes—up to 600 meters.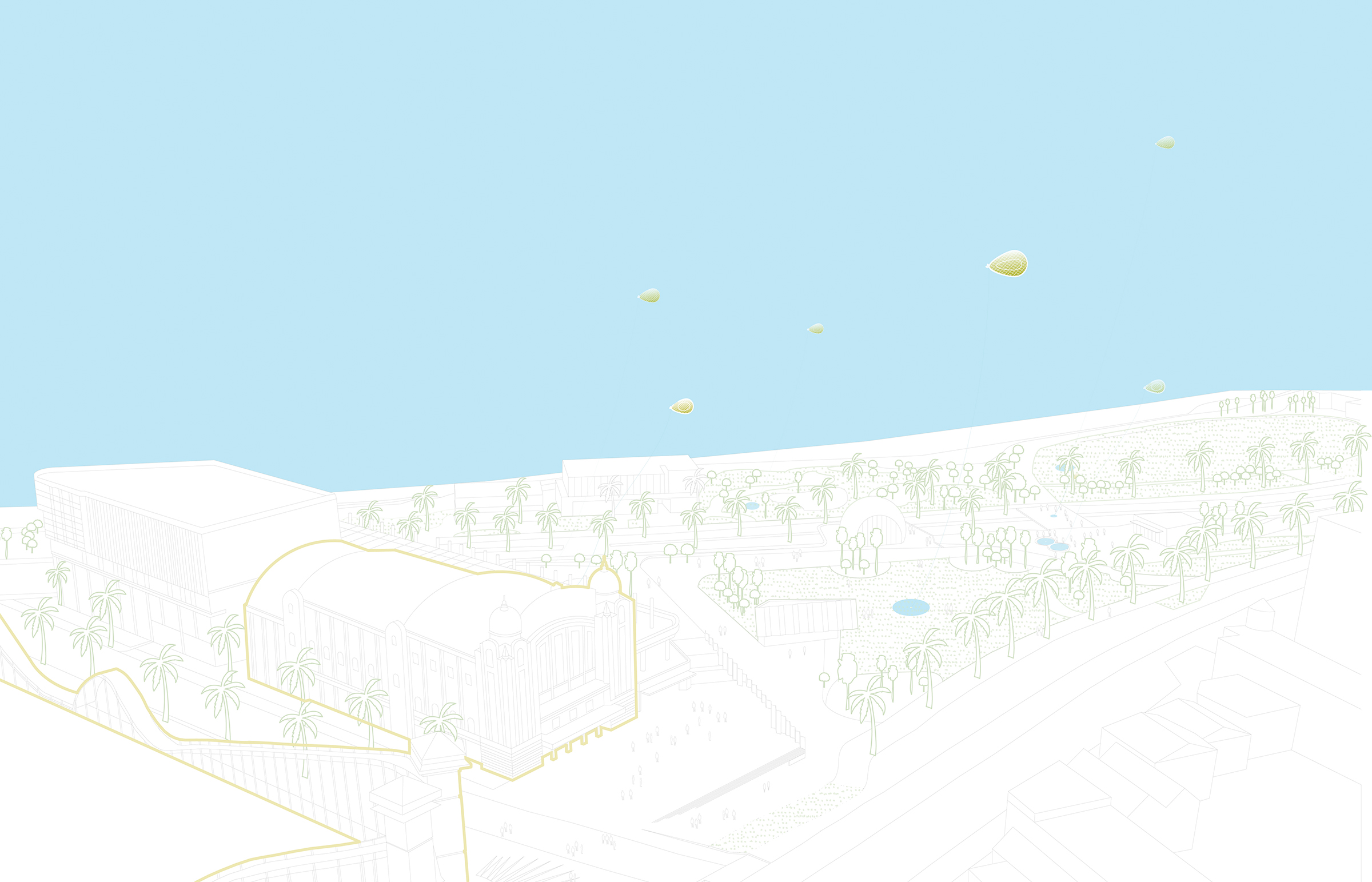 The aerostat is aerodynamically shaped so that wind generates lift that helps maintain altitude and buoyancy. Each balloon is covered in a bright, soft lacquered golden fabric (a kind of reflecting tape) to deter collisions with birds.
Adding to its energy-generating capacity are organic photovoltaics (OPV) installed on the balloon's exterior. The hybrid wind-solar technology responds to Melbourne's unpredictable weather patterns, making electricity from the sun and the wind.