Change can be hard—even at the individual level.
Like taking my reusable bags to the grocery store. I regularly forget them, even though I loathe plastic bags. And I still can't get through a day on a single cup of coffee. So it's easy to understand the challenge of mobilizing an entire country to embrace sweeping change.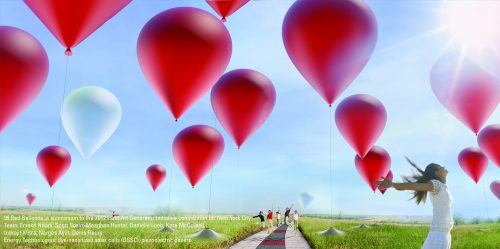 Behavioral change. Policy change. Systemic change that—despite being difficult at first—will ultimately benefit all species who share space on this hot spinning ball we call Earth. None of it is easy, but when it comes to addressing climate change, it is necessary. Every living being will be touched if carbon emissions are left unchecked. So we must be prepared to put in the time and the energy to avert our global course. This may sound uncomfortable. But it doesn't have to be.
For the purpose of this piece (which will soon become clear), let me zoom in for a moment on Australia. Despite taking several important steps to incorporate more variable renewable energy sources into the country's overall mix—and reduce energy waste—Australia is struggling to alter its generation and consumption habits.
Between 2006 and 2016, Australia reduced its coal use by 10 percent, substituting to some extent with natural gas. Gas use has increased by 70% in the last decade. And despite the fact that wind and solar energy combined contribute just 1.5% of the country's total primary energy supply, the IEA reports that Australia has the "highest national penetration of solar PV installations per household" of all its member countries.
Further evidence that the political will exists to put itself on a healthier trajectory, the Commonwealth of Australia has launched a slew of new agencies to explore possible routes to achieving their Paris Agreement commitment of cutting up to 28 percent of carbon emissions below 2005 levels by 2030, without compromising energy security. But it is clear that Australia, like me, needs to keep chipping away at its habits.
The new National Energy Guarantee (NEG) designed to reduce emissions and improve reliability targets was a source of hope for the IEA in their report, but now that it has been waived through for a final decision in August, others say it will stifle renewables.
John Grimes, CEO of the Smart Energy Council, told PV Tech the NEG will be "locked in for the decade with no review process or opportunity for states to bargain, while its future will be under the sole authority of the federal energy minister." He added that "individual states will also no longer be able to carry out their own additional renewable energy programs alongside the central targets."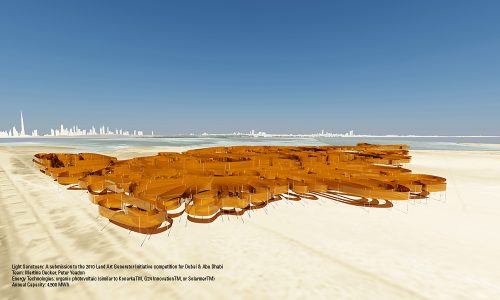 Restricting renewables now would be a terrible shame. Especially since a new Plan to Repower Australia prepared by the Community Power Agency on behalf of two million Australian citizens paves the path for an alternative future lined with, among other things, clean air, healthy jobs, and economic abundance. Officially released on May 3, 2018 by activist Bill McKibben, the report provides a blueprint for Australia to achieve 100% clean energy by 2030.
Lead author and director of the Community Power Agency, Nicky Ison said in a press release marking the plan's launch, "Australia has some of the best wind and solar resources in the world and technical capacity to meet its electricity needs with 100% clean energy by 2030, so let's get on with it!"
Outlining specific steps Australia can and should take to evolve its energy mix, the plan reveals three overarching goals: Rewrite the Rules, Repower the Country (by "turbocharging existing clean energy policies") and Replace the Polluters.
McKibben said, "This report shows that civil society organizations continue to lead; formulating a plan that matches the scale of the challenge and the opportunity we are facing." Which finally brings us to the purpose I promised earlier.
While the plan describes the "culture of the entire electricity system," something that is "inflexible, backwardlooking and neglects the needs and desires of ordinary citizens," it does not describe how the arts can get people excited about changing the existing energy culture. So we humbly offer a solution.
For the last decade, the non-profit Land Art Generator Initiative (LAGI) has held a biennial design competition that invites people from around the world to envision site-specific, large-scale works of public art that also generate clean energy—at the utility scale.
Working with urban planners, policymakers, community organizations and others in cities as far afield and contextually diverse as Abu Dhabi, Copenhagen and Santa Monica in California, we have curated over 1,000 designs that incorporate cutting-edge, yet feasible renewable energy technologies that can power, in some cases, hundreds of homes.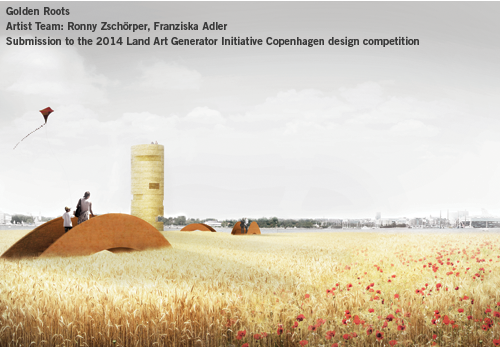 Others can produce clean drinking water without the harmful byproducts of conventional desalination. Some designs are capable of both. Technologies explored over the years include everything from algae as biofuel to thin-film solar and bladeless wind turbines. Each design is uniquely educational, playful, and utilitarian. But most importantly? They are beautiful.
You might be thinking that we don't have the luxury to talk about beauty, but we argue that we don't have the luxury to neglect it.
LAGI co-directors Elizabeth Monoian and Robert Ferry say land art generators are appealing on so many different levels, they can generate the kind of motivation necessary to catalyze meaningful change.
"Whitepapers, strategic plans, and 100% WWS (wind, water, sunlight) plans for every state will not save the world," they said, "if we don't have a critical mass of the general public rallying behind every new law that is well-designed to result in a habitable planet seven generations out."
This year, sponsored and hosted by the State of Victoria, LAGI 2018 came to Melbourne. The design brief was crafted closely with the City of Port Phillip, Carbon Arts, and other partners, and the competition closed on May 6, receiving hundreds of inspiring submissions for public works of art that could—if built—make St Kilda Triangle the talk of the entire world. A LAGI design on this waterfront site could increase foot traffic, spark socioeconomic development, demonstrate how to weave clean energy installations into the urban fabric, and, yes, generate emissions-free electricity.
LAGI comprises a small part of Action 13 of the Victoria State Renewable Energy Action Plan, "Supporting important artistic and cultural sustainability events." Setting an example for the world, the State is shooting for zero carbon emissions by 2050. Meanwhile, Melbourne is targeting net-zero by 2020.
We hope the Commonwealth will double down on its commitment to renewables after seeing the LAGI 2018 City of Port Phillip designs. They paint a vivid picture of how exhilarating our future will be once we kick our dependence on fossil fuels once and for all.
LAGI 2018 designs will be released through the LAGI website from July to September and the winners will be announced on October 11, 2018 at Fed Square in Melbourne.
Tafline Laylin is a freelance communicator and journalist who strives for global environmental and social justice. Her work has appeared in The Guardian, The Atlantic, OZY.com, and a variety of other international publications.