Maria José Zapiain Gonzalez and Rodrigo Segura
Designed for Site #2 in Abu Dhabi, between Saadiyat Island and Yas Island.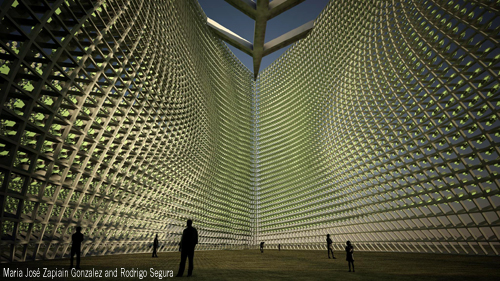 Design Submission for the 2010 Land Art Generator Initiative Design Competition
Artist's descriptive text:
The proposal is based upon the idea that small actions summed together can lead to immense and amazing results. A Set of structures made of thousands of small electrical generator windmills are laid out in such a way that seen from afar they create patterns of light: reflected form the sun during the day, and the light they generate during the night. Parallel to the spectacle of light, the windmills generate electricity that can be directed into the grid and distributed to the city.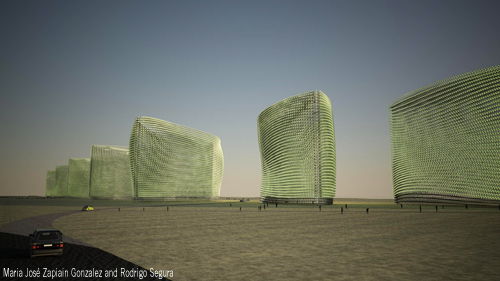 This makes the whole project a statement of the concept itself, even better would be to involve the inhabitants of the city to collaborate with the project, purchasing one of the windmills, making it even more clear that small acts can create great things.