We are excited to announce the latest Land Art Generator Solar Mural artwork was installed and connected in Jackson, Wyoming!
Choose Earth by artist Peggy Flavin will provide about 2,500 kilowatt-hours of clean solar electricity each year to power the Pump House on W. Broadway (U.S. Rt 191). Visible to everyone on their way into town from the west, the artwork tells the story of the interconnectedness of all living things and inspires us to take action to help preserve the balance of Earth's natural systems.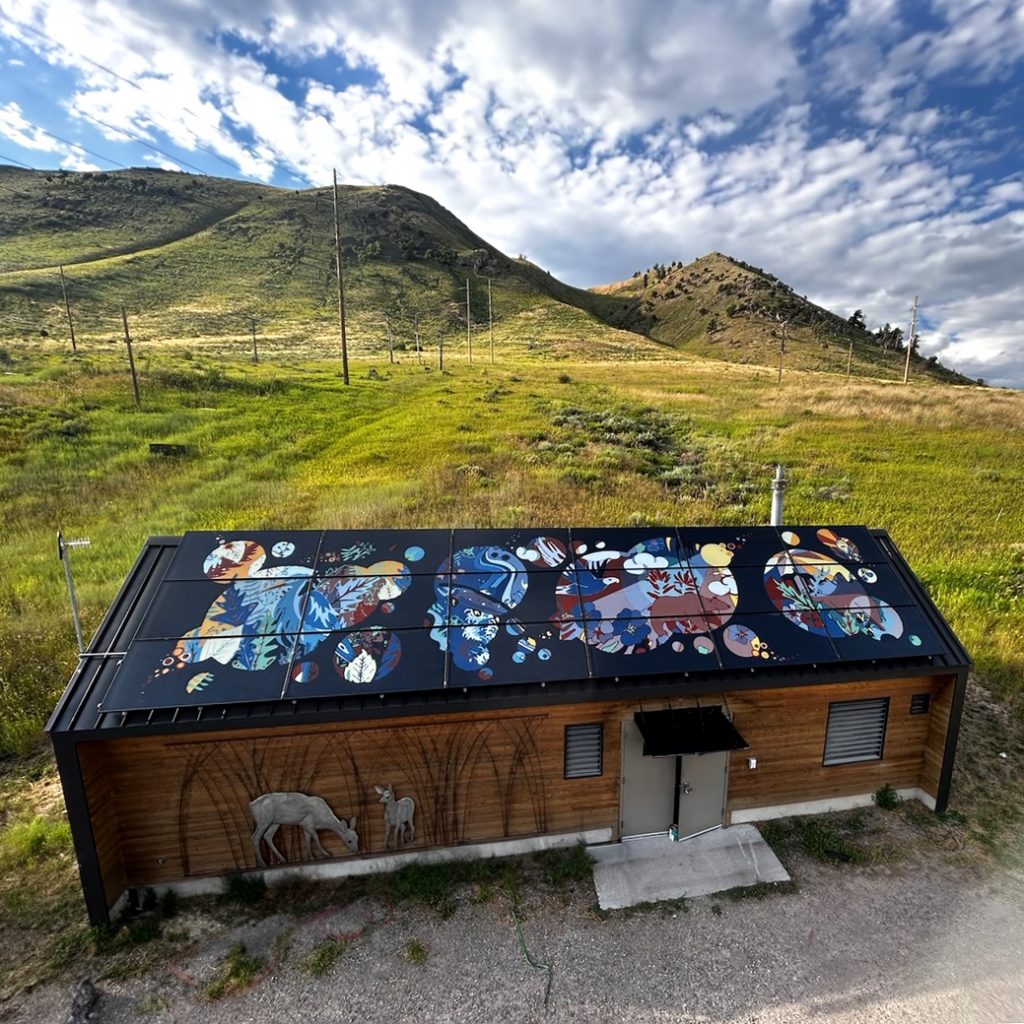 The project is the result of a wonderful community collaboration led by Candra Day of Vista 360, a non-profit dedicated to helping protect mountain places and strengthen mountain communities. Candra reached out to us in late 2019 we visited Jackson a couple months later to look at potential sites.
The Pump House turned out to be a perfect and highly visible opportunity that happens to sit next to the Artspot, a site for rotating public artwork curated by Jackson Hole Public Art.
Driven by her commitment to increase awareness of solar power in Wyoming, Candra persevered to make the project happen through the challenges of the COVID-19 Pandemic.
Peggy Flavin was chosen as the artist through a Request for Qualifications process that was open to creatives in Teton County in early 2022.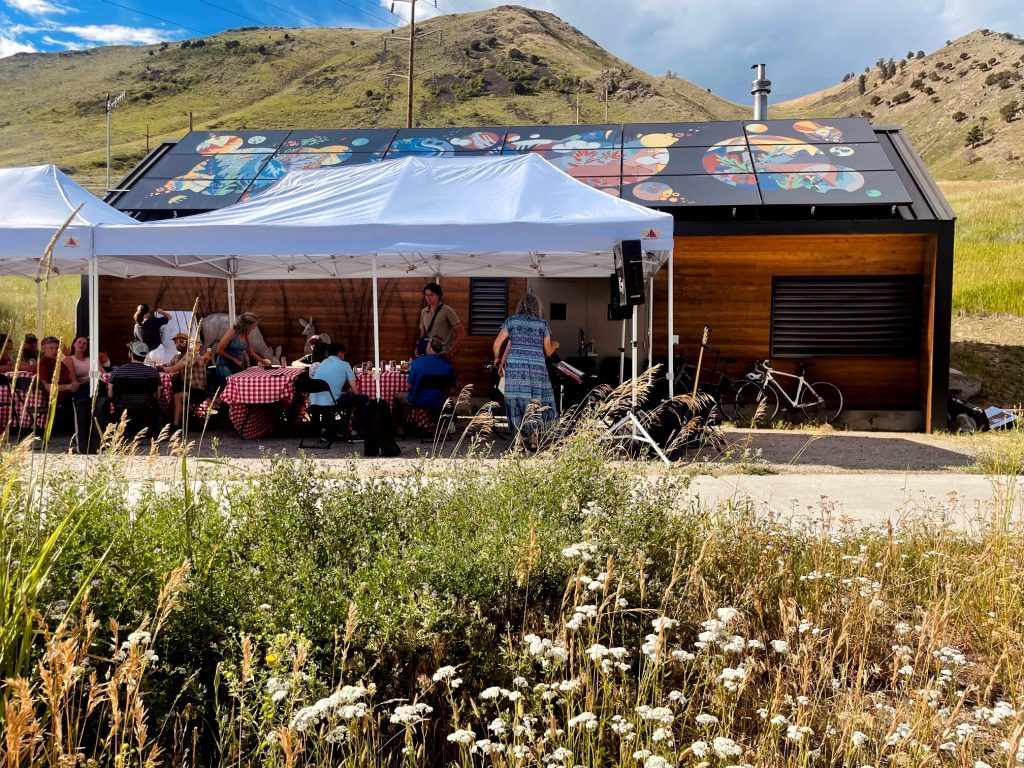 In addition to Vista 360, other project partners include the Town of Jackson, Wyoming Arts Council, Mitrex Solar Technologies (custom solar modules), Energy Conservation Works, Energy1 (solar installer), and Pete Karns (site owner). The launch event was made possible by Canvas Unlimited, Teton Lunch Counter, Road House Beer, and Dylan Cameron. Music was provided by Christine Langdon and Ken Palomar.
Choose Earth
Peggy Flavin: Artist
Town of Jackson: Funder and building owner
Wyoming Arts Council: Funder
Candra Day and Vista360: Project director
Land Art Generator Initiative: Project management and technical consulting
Pete Karns: Landowner
Energy Conservation Works: Project partner
Energy1 LLC: Project partner and solar installer
Mitrex: Solar module manufacturer (custom artwork application)
Dylan Cameron: Designer
Teton Lunch Counter: Launch event
Road House Beer: Launch event
Canvas Unlimited: Launch event
Christine Langdon and Ken Palomar: Launch event music