As a part of our celebration of the incredible work being done by the members of the LAGI 2020 Fly Ranch Jury, today we are highlighting the work of William Kamkwamba, the founder of Moving Windmills Project. He captured the imagination of the world when at age 14 he built a wind turbine to power multiple electrical appliances in his family's house in Wimbe, Malawi, using blue gum trees, bicycle parts, and materials collected in a local scrapyard.
William has since graduated from Dartmouth, written an award winning book, his life story has been told through documentary and a feature film, and he has become a leading advocate for grassroots sustainable development for Africa, building local knowledge and empowering people.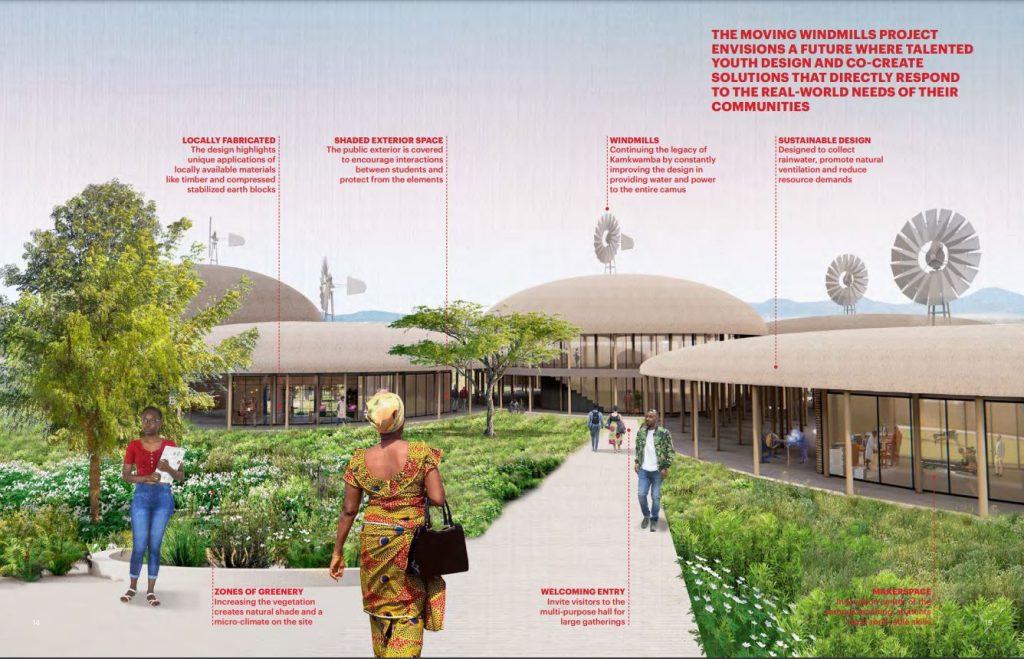 His latest initiative is the Moving Windmills Innovation Center, a center of excellence for human centered design and learning.
Inspiring African Innovation, the center will be a hands-on, collaborative-learning center located in Kasungu, Malawi, East Africa. Crafted in partnership with MASS Design Group, this is a space designed to inspire African innovators. At the Innovation Center, young people will find the mentorship and tools necessary to address everyday challenges with appropriate technology. Our team of mentors will guide student cohorts to ideate, co-create, and implement simple solutions that change lives and ease burdens.