The Land Art Generator Initiative and Burning Man Project have partnered to launch a multi-disciplinary design challenge—LAGI 2020 Fly Ranch—that will create the foundational infrastructure of Fly Ranch as works of public art in this stunning landscape.
Registration is free and open to everyone. The design challenge closes on May 31st and the selection process will run through August.
[UPDATE: due to the coronavirus pandemic, the submission deadline has been extended to October 31, 2020 and the selection process will run through February, 2021.]
$150,000 in awards will be distributed to selected teams for the purpose of building functional prototypes on site in 2021.
You'll find everything thing you'll need to get started designing at https://lagi2020flyranch.org.

Fly Ranch & Burning Man
Each August, the annual Burning Man event transforms a desolate corner of northern Nevada into a thriving temporary metropolis fueled by creativity, experimentation, and awe. In 2016, the organization behind this city acquired Fly Ranch, a 3,800 acre property just north of the event site. This property is home to dozens of hot and cold springs, three geysers, acres of wetlands, dozens of animal species, and more than 100 identified types of plants. The Fly Ranch project is an opportunity to create a year-round rural incubator for Burning Man culture and a catalyst for innovation and creativity in the world.
To host residencies, gatherings, and projects at Fly Ranch, the site will need infrastructure. We could bring generators, bottled water, packaged food, tents, and dispose of our waste off-site, but why would we do that when we have the opportunity to mobilize the desert-tested ingenuity of the Burning Man community and the inspiration of a greater creative culture to build scalable and sustainable solutions in one of the harshest climates in the world.

Opening Statement
There has never before been a time in human history when we stood at a crossroads the likes of which we confront today. The actions we take in the next few years will have resonance across centuries.
Scientists have defined our global "carbon budget" as the total amount of CO2 (and CO2 equivalent greenhouse gases) that can be emitted into the atmosphere while avoiding the most catastrophic impacts of climate change. The prognosis given by climate scientists is that if we continue to pollute the atmosphere at current rates, we have only eight years remaining until we have exhausted our carbon budget. The conclusion is that we need to draw down CO2 emissions rapidly. If we are to stand any chance to avert the worst effects of climate change, we must see emissions peak in the next few years and we must reach net-zero emissions annually by the year 2050.
At the same time we are confronted with the reality of unsustainable human consumption of limited natural resources driven by a global economic system that measures its own success with concepts of limitless growth. The expansion of our carbon footprint is matched only by the expansion of our waste streams, including our disposal of single-use plastics that permeate the remotest reaches of the earth.
We know the stakes are high and the potential damages are great. The good news is that there are many workable solutions out there just waiting to be implemented. What the world needs now more than ever is a demonstration project, a proof of concept for how to live right with nature in a 21st-century world.
As we implement solutions, we should recognize that technology does not live in a vacuum. It is born from human culture and it thrives when we care for it.

If we are going to meet the ambitious goals required to address the climate crisis, the solutions for carbon-neutral energy generation, water conservation, regenerative agriculture, sustainable buildings, and zero-waste cannot be shrouded in mystery, unpleasant to be around, alien, or unfamiliar to people.
They must instead be an integral part of comprehensive and holistic systems of human thriving. We propose that they be conceived of as cultural landmarks—as works of art in the landscape. Let's inspire the world to swift climate action by designing the beautiful post-carbon world within which we will all desire to live.
There is an inherent beauty in natural systems that reflects the steady-state of their balance, where the life cycles of living things are in harmony with the energy and resources that naturally flow through them—where nothing is wasted and all that is required to thrive comes from the sun, the wind, and the weather. Could it be that when we are capable of designing such systems we will find inherent beauty emerging from them as well?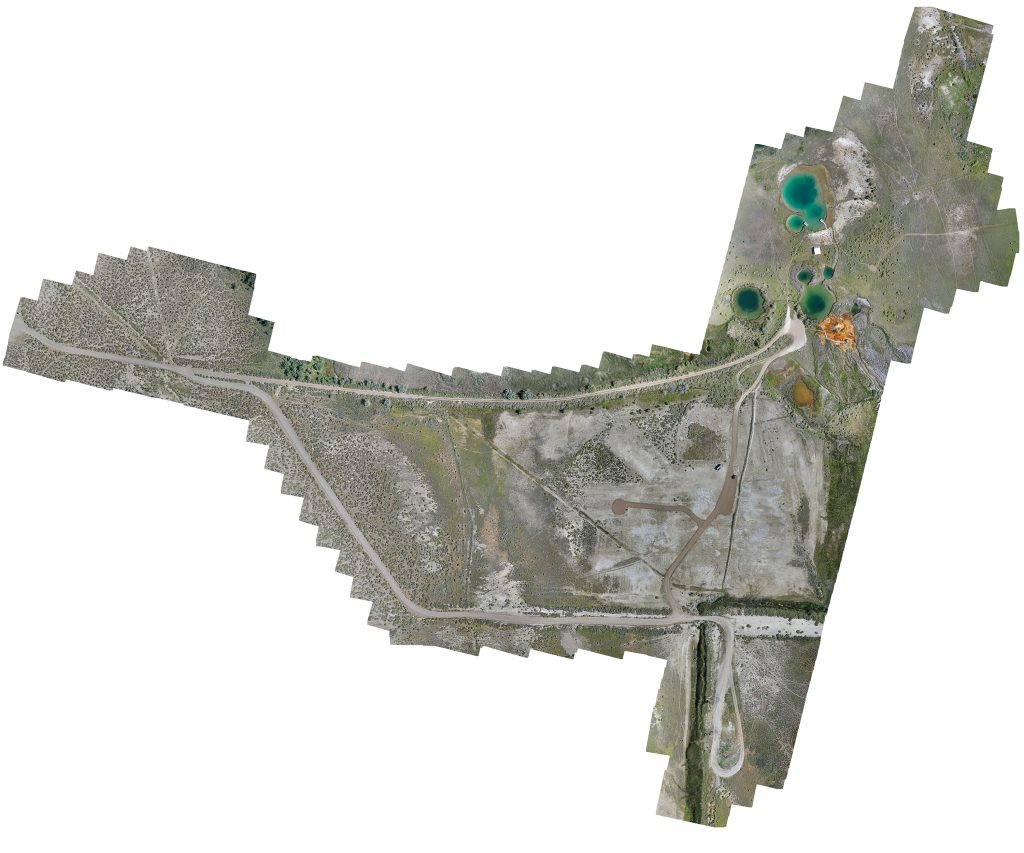 Fly Ranch provides the perfect context in which to experiment with new systems for human thriving, and to tackle the hard problem of net-zero sustainable infrastructure with circular design thinking. The outcomes of LAGI 2020 Fly Ranch will offer the world a portfolio of solutions for energy, water, food, shelter, and zero waste that incorporate the latest technologies available as media for awe-inspiring works of infrastructural art in the landscape.
The goal is to conceive of a place that can serve as a fertile ground for exchanging ideas, innovating, experimenting, art making, and healing­—a place that sets the highest standards of excellence, providing for its own sustainable operations, and also giving back generously to help other places reduce carbon.
As Burning Man embarks on a 2030 plan to make the annual event at Black Rock City sustainable, Fly Ranch will almost certainly serve an important role in that effort.

Fly Ranch is less than five miles from Black Rock City, but in that short distance there is much that changes in the landscape. The 3,800 acres of Fly Ranch are home to at least 126 plant varieties (100 of which are native), 90 varieties of birds, 15 mammals, 11 reptiles and fish, and at least 24 varieties of insects. Successful proposals to LAGI 2020 Fly Ranch will respect and support this biodiversity.
Fly Ranch is set within a regional ecosystem of extremes, with hot dry summers and cold wet winters. The temperature ranges from below 0 °F (-18 °C) in the winter to over 105 °F (40 °C) in the summer. These extremes offer challenges and opportunities for creativity.
As designers and creatives you hold the keys to a successful transition to a culture of stewardship and conservation of nature. By painting a clear and beautiful picture of human settlement in harmony with the planet — a glimpse into a post-carbon world that is attractive and desirable, you can inspire the world to the actions needed to achieve these ends on a global scale.

Consider how visitors to Fly Ranch in the year 2050 will experience your landscape, the places you design, the systems you employ. Think about how they will reflect at that time in the not-so-distant future on the ideas you present in response to this challenge. How will they see your proposal from the vantage point of a world that has reached net zero emissions? Perhaps they will reflect on how in the year 2020 we came together at these dire crossroads and made the right decision on which path to follow.
As you begin your design process, we ask that you take a moment to acknowledge the bands of the Northern Paiute, the traditional custodians of the landscape within which you will be designing, and recognize their continuing connection to land, waters, nature, and culture. We pay our respects to their Elders past, present, and emerging.
We're looking forward to seeing your designs for LAGI 2020 Fly Ranch!
Elizabeth Monoian and Robert Ferry,
LAGI Founding Directors