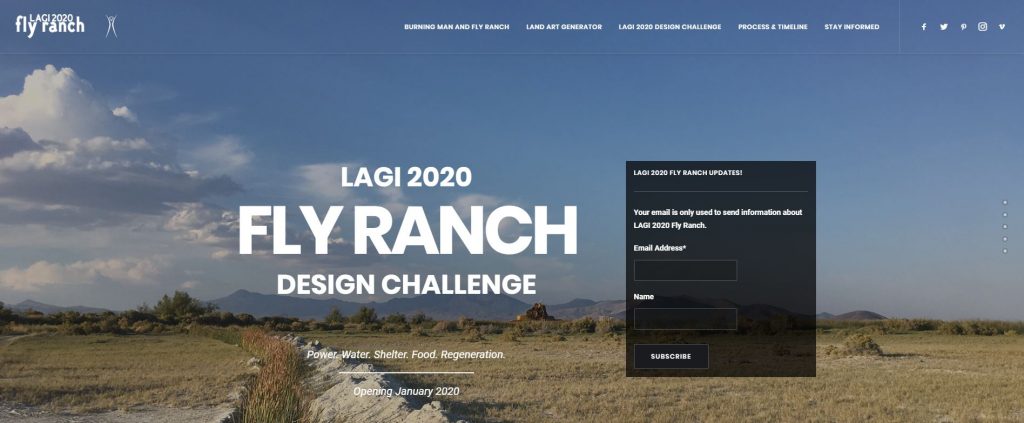 We're delighted to announce that LAGI 2020 Fly Ranch will be launched in January 2020 in partnership with Burning Man Project. The challenge will be free and open to anyone around the world to help create essential infrastructure for activities at Fly Ranch.
Each August, the annual Burning Man event transforms a desolate corner of northern Nevada into a thriving temporary metropolis fueled by creativity, experimentation, and awe. In 2016, the organization behind this city acquired Fly Ranch, a 3,800 acre property just north of the event site. This property is home to dozens of hot and cold springs, three geysers, acres of wetlands, dozens of animal species, and more than 100 identified types of plants. The Fly Ranch project is an opportunity to create a year-round rural incubator for Burning Man culture and a catalyst for innovation and creativity in the world.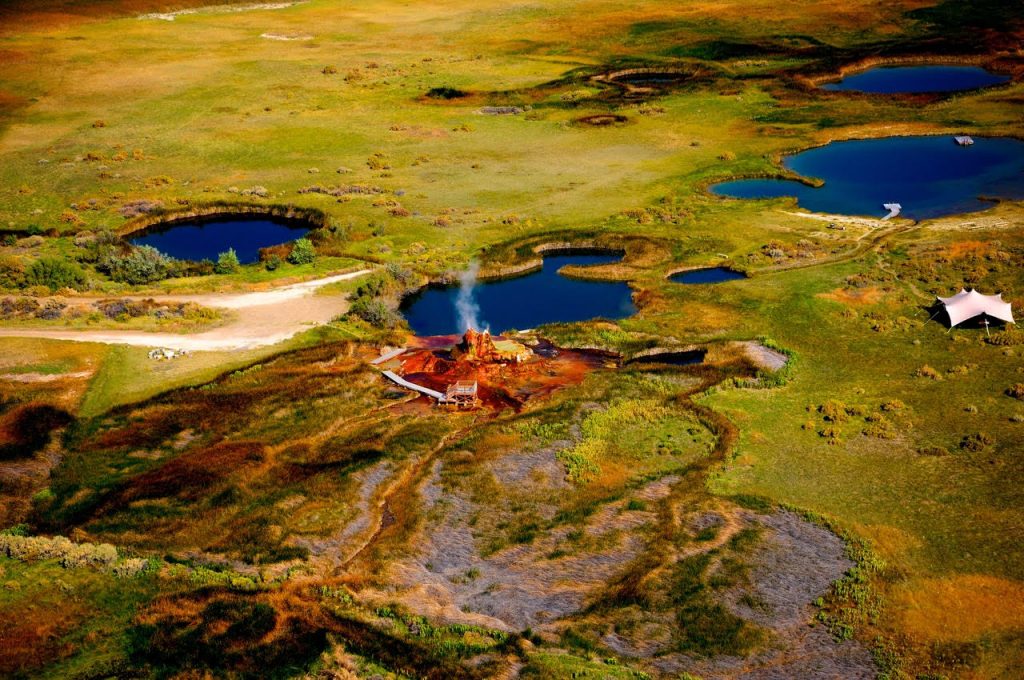 According to Matthew Sundquist, General Manager of Fly Ranch, "To host residencies, gatherings, and projects at Fly Ranch, the site will need infrastructure. We could bring generators, bottled water, packaged food, tents, and dispose of our waste off-site, but why would we do that when we have the opportunity to mobilize the desert-tested ingenuity of the Burning Man community and the inspiration of a greater creative culture to build scalable and sustainable solutions in one of the harshest climates in the world?"
LAGI 2020 Fly Ranch will invite creatives from around the world to propose their regenerative artworks in this unique and stunning landscape. The five main themes (Energy, Water, Food, Shelter, and Regeneration) that will help to define the LAGI 2020 Fly Ranch design guidelines are meant to provide a framework for the establishment of closed-loop systems that will minimize the ecological footprint of Fly Ranch activities and perhaps help to lower the ecological footprint of Black Rock City.
We expect that some artwork proposals will cross over into more than one of these themes, while others will focus attention on providing one sustainable service.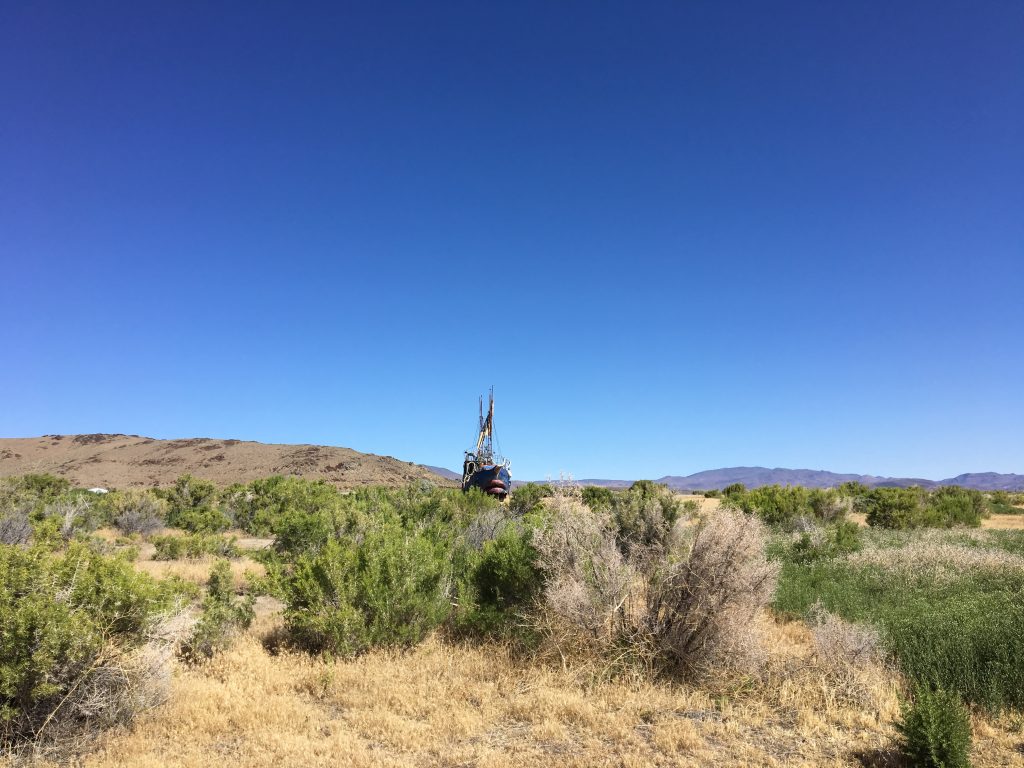 In 2021, selected design teams will be provided an honorarium and invited to build a prototype of their infrastructural artwork on site.
Watch this space for more information over the coming months. In the meantime, you may want to read the latest Fly Ranch Roadmap. You can also stay informed by signing up for the dedicated newsletter about the design challenge. Please forward this email or share the LAGI 2020 Fly Ranch website on social media or with people you know who might be interested in this project.