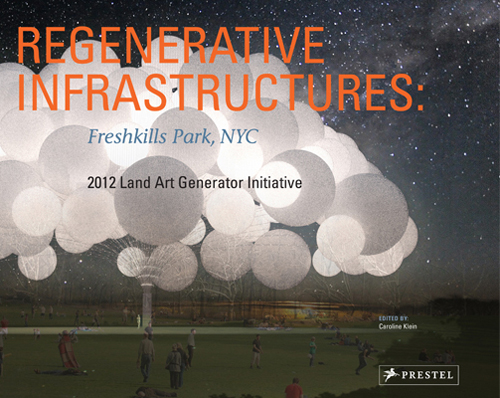 We believe that the way to nurture a creative process is to make it fully accessible to all, and we have therefore not charged an entry fee for the LAGI design competitions. It's possible that the one person who is excluded from participation in a competition because they were unable to pay might just be the person who has an idea that could change the world…
Today we are kindly asking those of you who can to help us with a modest donation so that we may meet our current fiscal shortfall and cover the publishing costs of the LAGI 2012 book. We are a very small non-profit and 100% of our time is volunteer. We've dedicated ourselves to the LAGI project over the past four years because we believe in the power of art and design to drive positive change, and we see that LAGI is successfully bringing creative and concerned people together to envision a beautiful and sustainable renewable energy future.
Please help us today by going to our current fundraising campaign or by donating directly to Society for Cultural Exchange.
If everyone reading this gave just a few dollars to our indiegogo campaign we would meet our goal!
Your donation is tax-deductible and while we welcome gifts in any amount (even a dollar!), we hope that the perks we are offering in the image on the right will let you know how much we appreciate your kind generosity. If you are unable to contribute, please share this email with someone who can.
The design of our constructed environment is of critical importance to the health of our cities. Beautiful cities attract greater investment and increase livability. This fact is of great importance to solar and wind power generation projects that are sited near the places where we live and recreate.
The Land Art Generator Initiative (LAGI) is presenting the world with new and inspiring design solutions for renewable energy power plants. Through a biennial design competition, we're bringing together teams of artists, architects, engineers, landscape architects, designers, and scientists to conceive of large-scale works of public art that have the added capability of generating renewable power at a utility scale.
LAGI has received more than 400 design proposals from design teams representing more than 50 countries, and has helped contribute to an expanded interdisciplinary education for hundreds of students.
We are happy to announce that in May 2013, the book Regenerative Infrastructures will be available. In addition to showcasing details of 65 thought-provoking entries to the 2012 LAGI design competition, the book will also contain essays on design, art, architecture, waste, and energy.
A book launch and expanded exhibit will be taking place at Arsenal Gallery in NYC's Central Park in the summer of 2013.