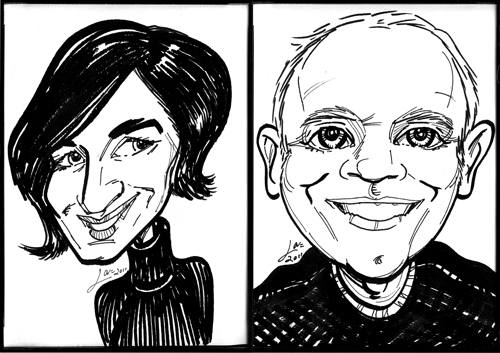 Angela Love created these caricatures of us and all other presenters at TEDx Pittsburgh
We had the opportunity this past weekend to speak at TEDx Pittsburgh, the theme of which was POWER. Every presentation was elucidating and powerful. A great big thanks to Aradhna Dhanda, Bob Fayfich and everyone who helped to put the event together. It was truly inspiring.

We'll post the video of our presentation as soon as it comes available.