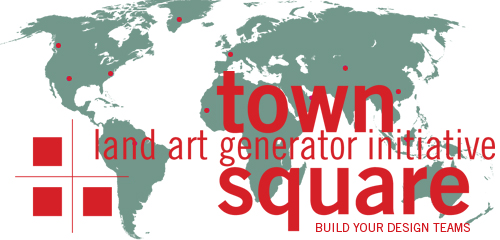 Are you interested in participating in the 2012 Land Art Generator Initiative competition and you are looking for the right people to team up with? LAGI Town Square is the place where you can connect. It is a complete social networking engine (built on the elgg platform) that will allow anyone to set up a profile and look around for people who they think would complement their skill set.
For example, an artist can go to the Town Square to meet an engineer, architect, landscape architect, or scientist to help them fully realize their ideas. Conversely, someone of a more technical background can find an artist in the Town Square who has an interesting conceptual idea for which they'd like to provide nuts & bolts details support. Or perhaps you are an environmental activist, or a writer, or anyone with an idea that you'd like to see through.
This site has all of the tools that anyone will need in order to create the perfect collaborative team around their idea. That is its primary purpose. But we also hope that it will serve to connect people of like-minded interests outside of the context of LAGI design teams—to discuss ideas about renewable energy, art and design.
The Town Square site is complementary to the LAGI design competition itself and not an integrated part of the 2012 registration process. You are not required to create a Town Square profile to enter the 2012 competition. 2012 registration will open in January and will be completely separate from Town Square. However, if you create a profile on Town Square, we will migrate that information over to the 2012 design competition site. That way you will already be registered when the design brief goes live in January and you'll be able to access the design brief and downloads area with your Town Square login information.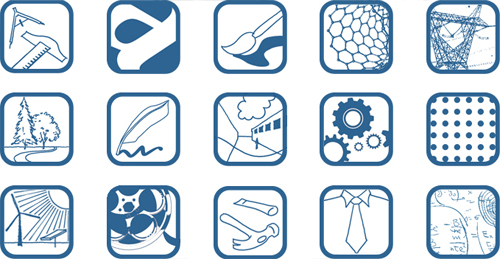 When you sign up on Town Square, you will be able to provide information about your discipline(s) and team status. This way people will be able to browse other users on the site by discipline and find people with whom they are interested in partnering. For a while we will be building the network, populating it with new profiles. So please take five minutes to create yours now. It's really easy (you can even one-click login via facebook if you like). Then in a few months, with a critical mass of members, you'll be able to check back in and find your perfect team!
We encourage you to create a thorough profile and make use of the tools on the site. In this way, others will be able to learn more about you. If they think that you have something to offer their team, they can send you a message directly and privately through the Town Square site.
We've created the Town Square networking platform in response to a number of requests for something like this. Because we all don't have the time to get to know people from across disciplines in our daily lives, Town Square will help to get scientists working with architects, working with electrical engineers, and landscape architects, and artists, and social activists, and writers…all working together to innovate the ways in which we think about design and public infrastructure of the sustainable city.