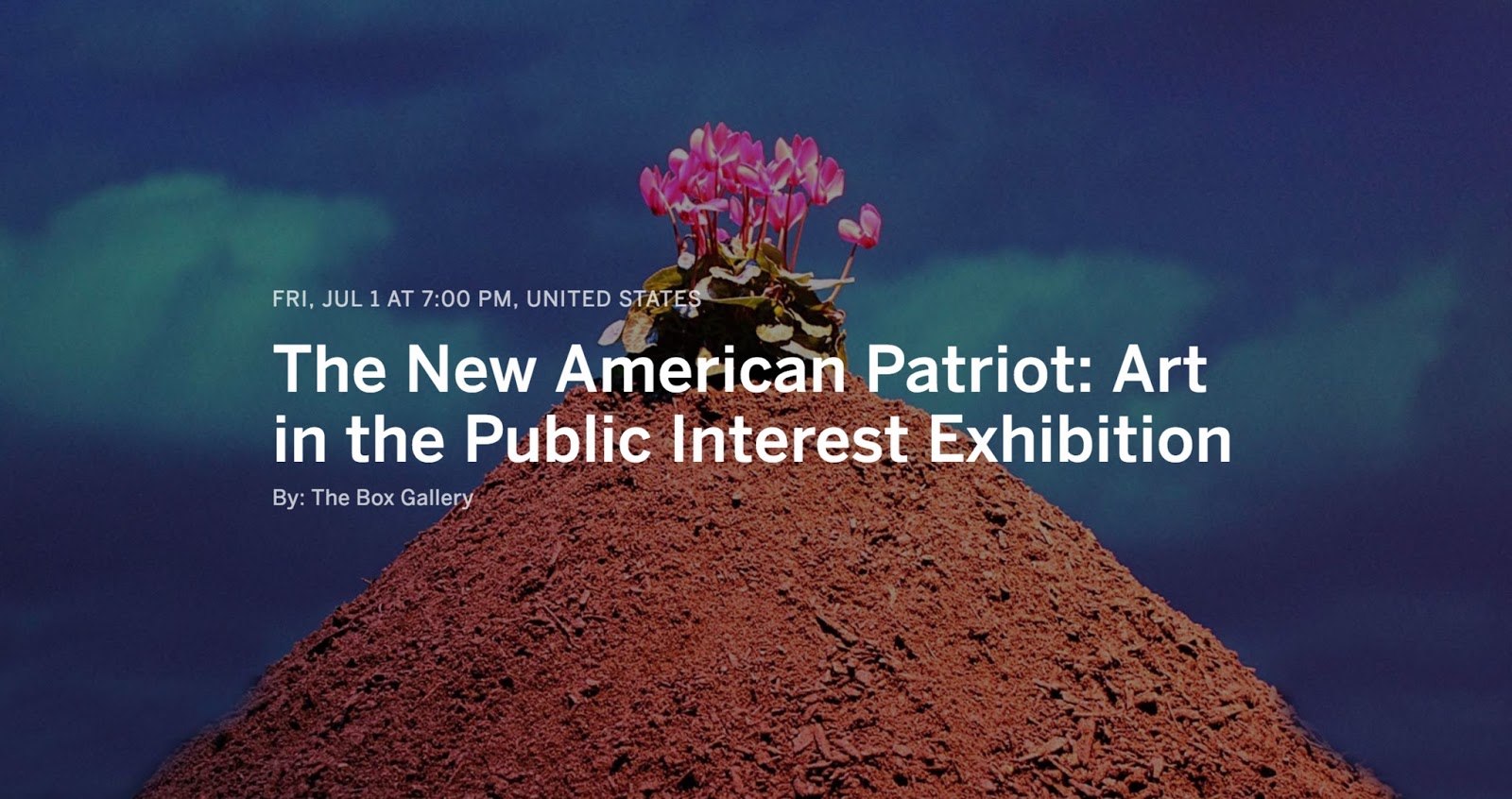 Land Art Generator Initiative public art proposals will be on display at The Box Gallery as a part of The New American Patriot: Climate Art in the Public Interest. Thanks to Mary Jo Aagerstoun for including us in the exhibition.
Opening Reception
Friday, July 1, 2016 | 7 p.m.
The Box Gallery
811b- Belvedere Road
West Palm Beach, Florida 33405
www.TheBoxGallery.info
The Box Gallery located at 811b Belvedere Road presents The New American Patriot: Climate Art in the Public Interest Exhibition. This exhibition brings together some of the most powerful artists and artists organizations creating "Art in the Public Interest." The exhibition is nation-wide artist response to climate change in a wide variety of approaches from visual witticisms and colorful installations, to some very sobering documentary pieces.

The American Patriot celebrates and includes the work of Hot Posse, The Yes Men, Annie Sprinkle, Steve Lambert, Rolando Chang Barrero, Tim Collins and Reiko Goto, The Center for Creative Activism, Aviva Rahmani, Overpass Light Brigade, The Climate Action Coalition, Xavier Cortada, Dana Donaty, Birds are Nice, Craig McInnis, Nadia Utto, Bethany Taylor, Roseanne Truxes Livingston, David Peck, Elizabeth Reed, Lloyd Goradesky, The Post Carbon Institute, Mary Jo Aagerstoun, Jesse Etelson, Shawn Robbins, Jerry Lind, Jan Booher, Lane Hall, Joe Brusky, Kim Heise, Marika Stone, Sarah Younger, and others...
7:30 Spoken Performance by Marika Stone.