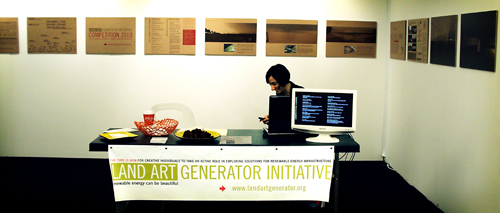 The Eco Friendly Expo was an amazing event. We met hundreds of great people who are doing great things.
Some of the people who were presenting at the Expo:
Mr. Ellie Pooh: Exotic paper pulped to perfection by the elephants of Sri Lanka
Decorazon Gallery: Great photographic prints on recycled materials like salvaged wood
and Second Souls: Beautiful sculptural creations from found objects by Suprina.
Suprina and some of her art are in the photos below.

See the Eco Friendly Expo site for links to many more of the 2010 participants. Thanks to everyone at Eco Friendly Expo for having us and for making it such a successful event!