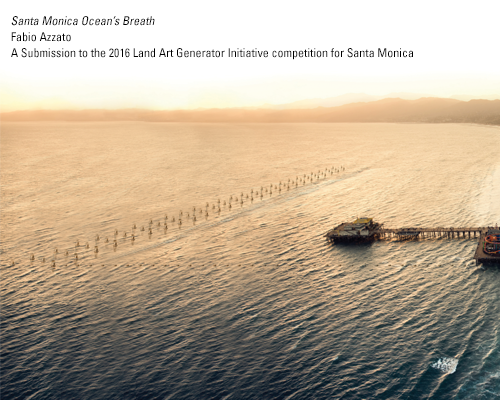 Santa Monica Ocean's Breath, a submission to the 2016 Land Art Generator Initiative design competition for Santa Monica
Artist Team: Fabio Azzato
Artist Location: Florence, Italy
Energy Technologies: Point Absorber Buoy Wave Energy Converter
Annual Capacity: 1,000 MWh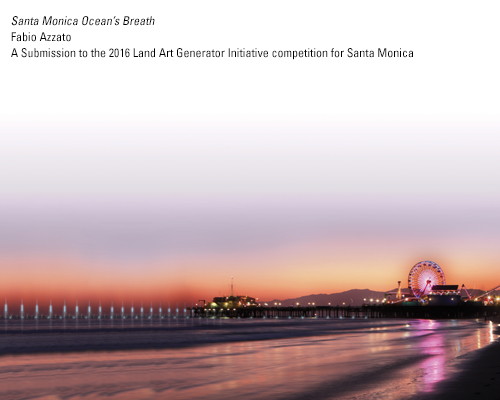 Santa Monica Pier is a continuation of the city into the ocean represented through play and entertainment. Santa Monica Ocean's Breath continues to enrich the link between the ocean and the city in a fun and visible way.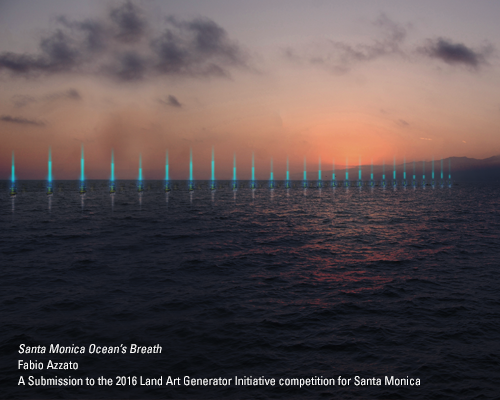 The energy potential of wave movement is enormous and the conversion to electricity is relatively simple.
The 78 floating buoys, situated 100 meters from the breakwater rocks, produce clean energy that is used to supply Santa Monica Pier activities.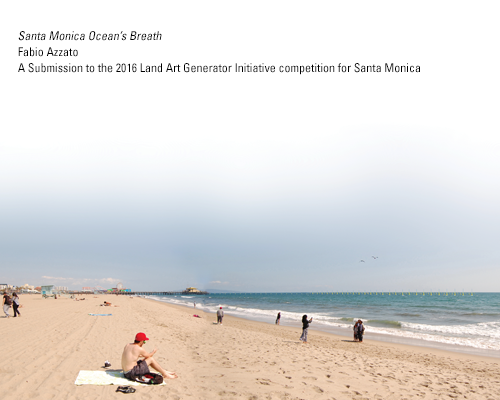 By night, a small part of the produced energy is used to light up the buoys and their connection to the pier. Each buoy has a vertical illumination bar that is activated in proportion to the energy produced by the ocean—a synchronized dance of light with waves.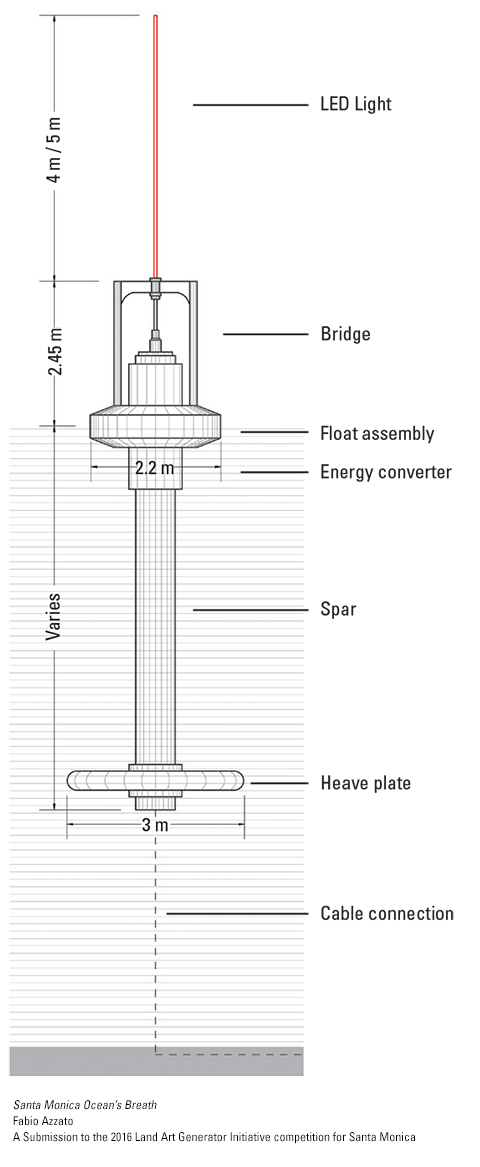 Santa Monica Ocean's Breath delivers enough clean energy to make the pier net-zero while creating a unique atmosphere that can attract tourists and set an example for other coastal cities.