Thank you to everyone who came out to the LAGI 2014 award ceremony at the Design Society to see the opening of the exhibition and the awards ceremony. For those of you who were unable to make it, below are some photos from the night. The exhibition will be up until November 7 so for those of you who plan to be in Copenhagen between now and then, please stop by. The Danish Design Centre is a wonderful place to visit, just across from Tivoli Garden. Thanks goes out to Maria, Birte, Kamilla, Morton, and Bobby and everyone at the Danish Design Centre for helping to make the event and the exhibition possible.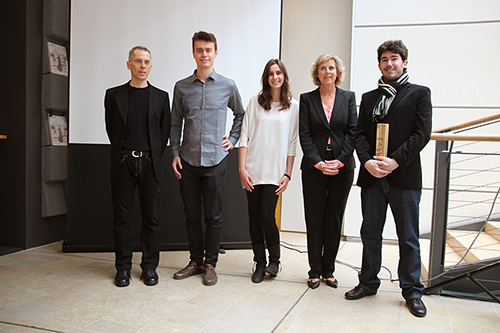 The three winning teams with Connie Hedegaard, EU Commissioner of Climate Action, who gave an inspiring talk on climate change and handed the awards to the winners that night. From left to right: Antonio Maccà (Third Place Winner with eMotions), Mateusz Góra and Agata Gryszkiewicz (Second Place Winning Team with Quiver), Connie Hedegaard, and Santiago Muros Cortés (First Place Winner with The Solar Hourglass).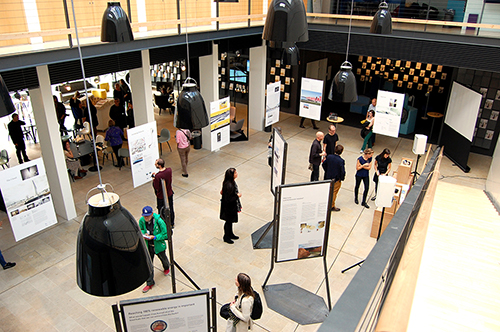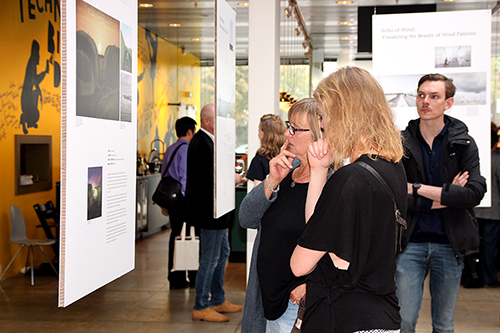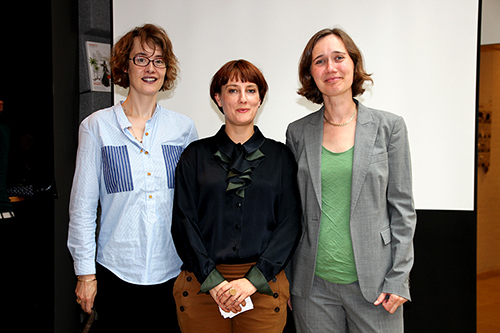 From left to right: Trine Plambech (Alexandra Institute), Lea Schick (IT University), and Natalie Mossin (Partner at Smith Innovation and Head of the Danish Architects' Association).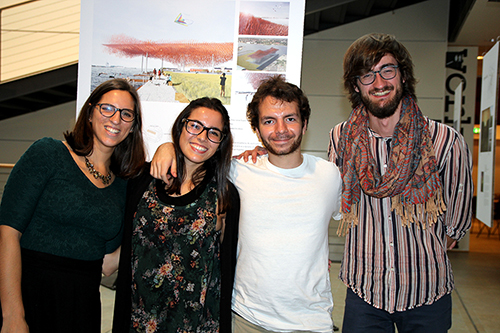 The Supercloud Team!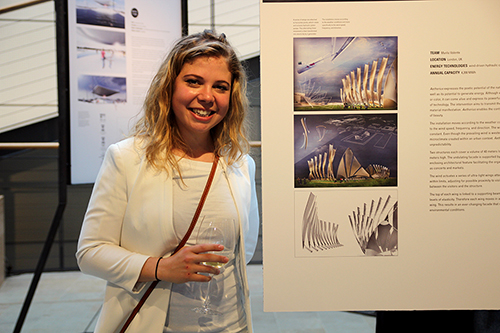 Marilu Valente, designer of Aetherius.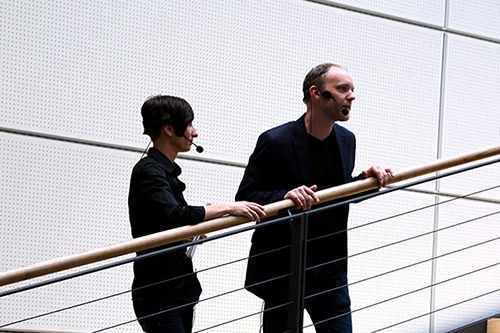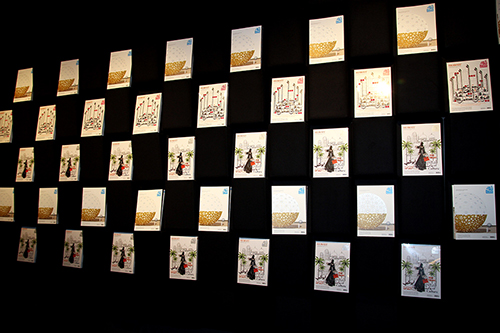 Thanks to our Media Partner, Shawati' Magazine!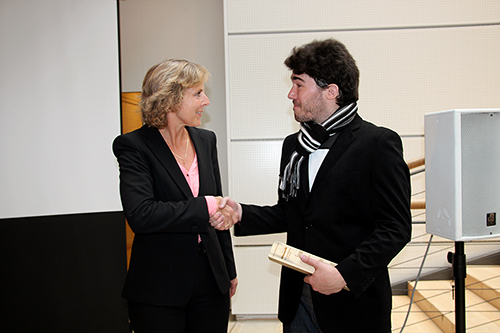 Connie Hedegaard with Santiago Muros Cortés, the designer of The Solar Hourglass (First Place Winner of LAGI 2014)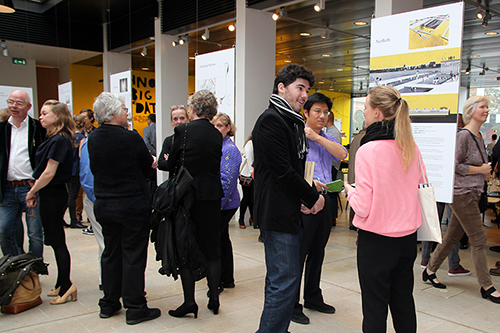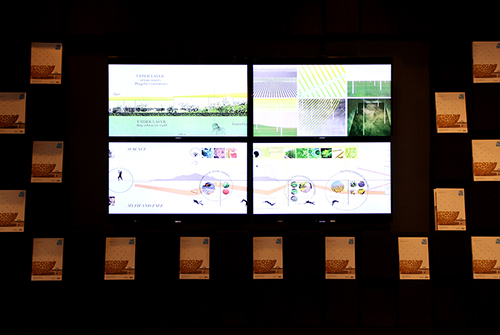 Thanks to Deborah Hosking for all of the amazing video work that is on display at the Exhibit, and for taking many of the photos in this blog post!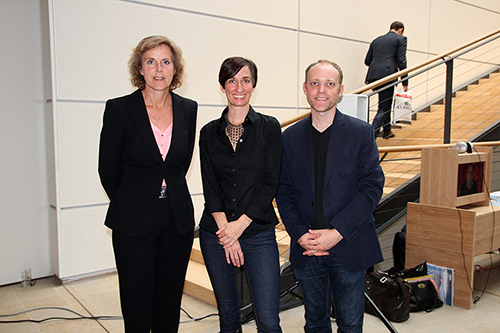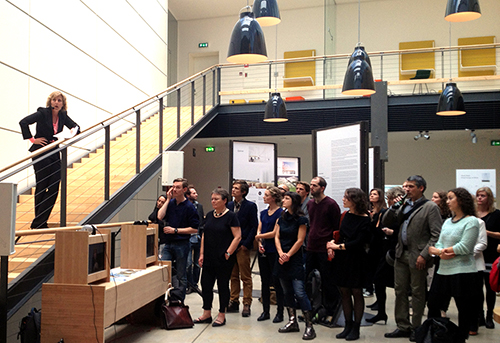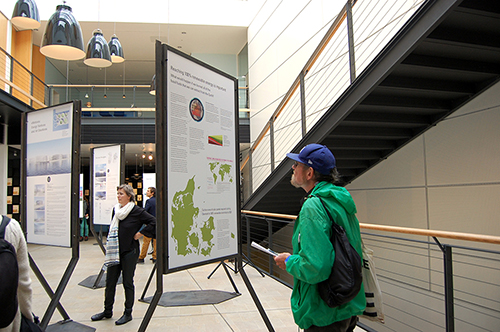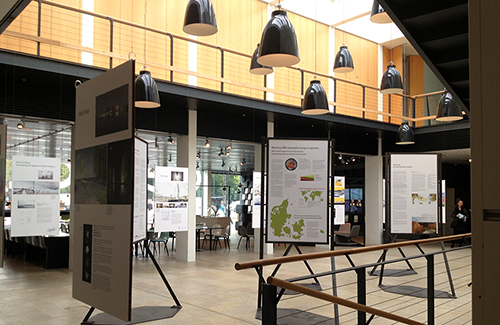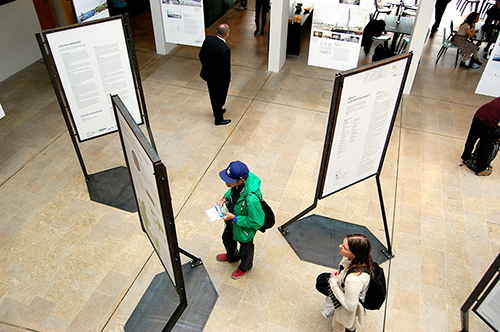 A big thanks to CPH Steel for fabricating the steel frames for the exhibition! They turned out more beautiful than we could have imagined and match our sketches exactly.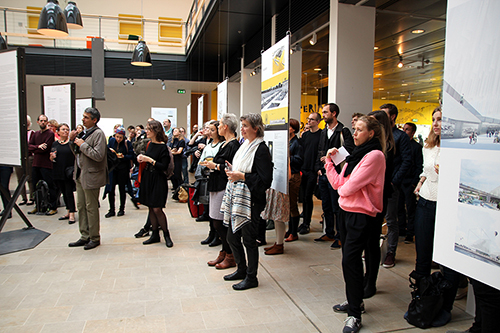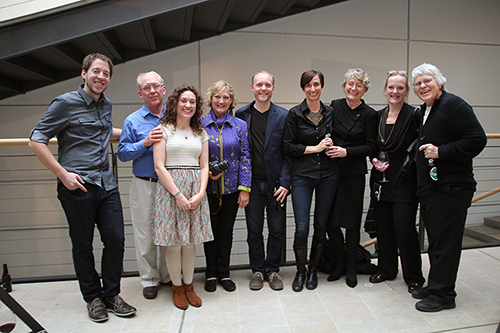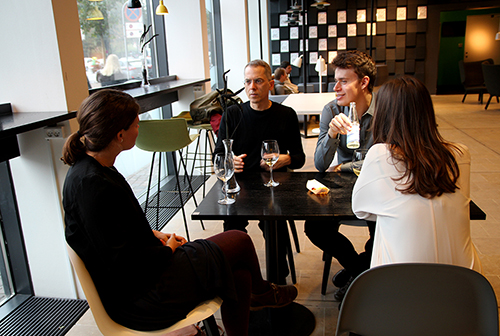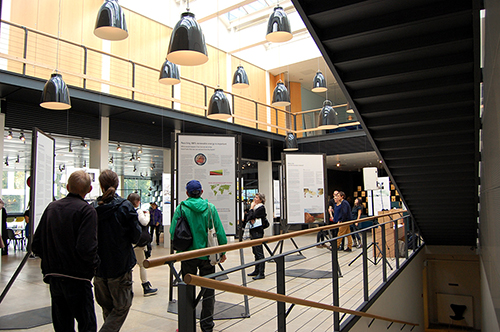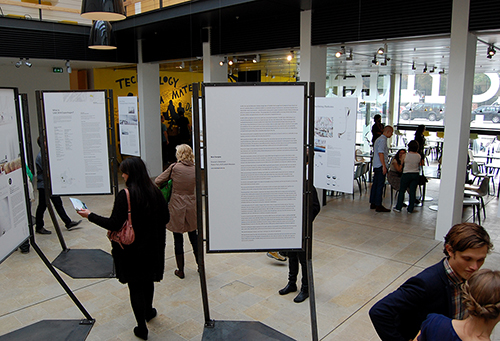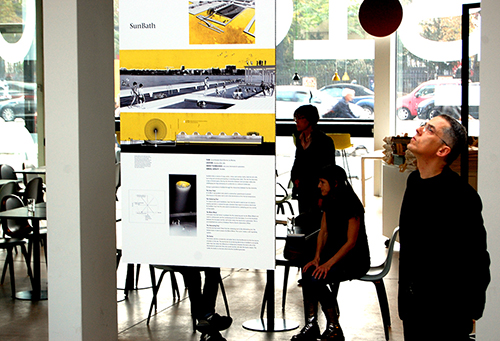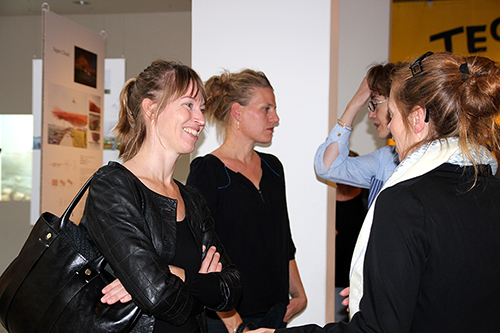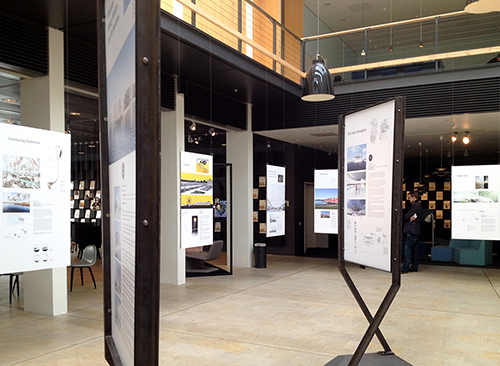 And a huge thank you to Vester Kopi who printed all of the boards for the exhibit. They do really great work!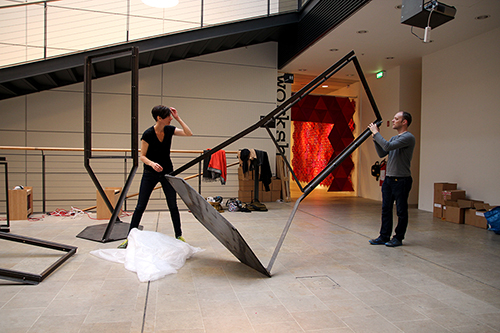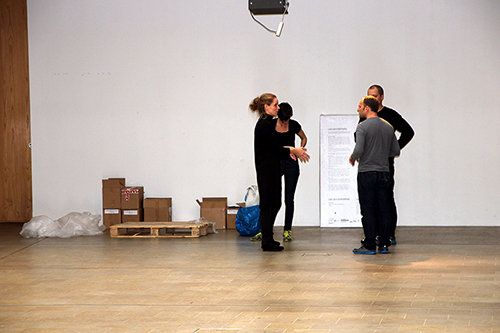 The beginning of the setup. Thanks to Gry Lund, LAGI 2014 project manager for helping to coordinate many of the details on the ground in Copenhagen.