The Land Art Generator provides a platform to bring forward solutions for sustainable energy infrastructures that reflect culture and enhance the city as works of public art.
Our current design challenge is in partnership with Burning Man Project. The outcomes will create the foundational infrastructure of Fly Ranch. Learn More
LAGI 2020 Fly Ranch. $150,000 in awards. OPENS January 15, 2020. CLOSES May 31, 2020.
Power. Water. Food. Shelter. Regeneration.
Learn More
Our 2nd Edition Field Guide to Renewable Energy Technologies is available for free download!
The future we would like to see is one in which we are surrounded by the most diverse ecosystem of renewable energy technologies and landscapes, each a reflection of local culture and context.
In this future, where you will be surrounded by beautiful renewable energy generators, you will surely need a guidebook in order to know if that thing that you find so beautiful is a semiconductor-based artificial photosynthetic cell, a piezoelectric generator, a triboelectric fabric, or a dye-sensitized solar cell.
What is the future that you would like to see? Use this guide and design your own renewable energy landscapes!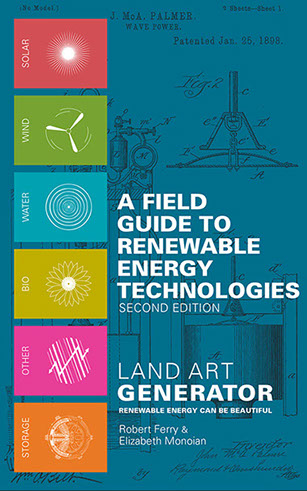 By the year 2050 we will have transitioned to a world entirely powered by clean energy. What will that look like exactly? What will the visual impact be on our cities and landscapes?
We study these questions and provide free information graphics and visualizations to help us all better understand the cultural implications of a post carbon world, and to see what is possible.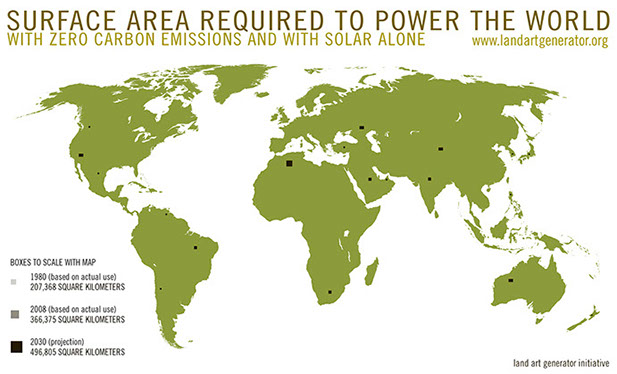 Our Partners & supporters have included
National Endowment for the Arts, Horne Family Foundation, Heinz Endowments, Hillman Foundation, Zayed University, Masdar, Region Capital of Denmark, The Culture and Leisure Committee for the City of Copenhagen, Glasgow City Council, Shawati' Magazine, IT University of Copenhagen, J.M. Kaplan Fund, Dreyers Fond, Elizabeth Firestone Graham Foundation, Creative Carbon Scotland, State of Victoria, World Energy Congress, Arizona State University, and many others.