TACTICAL MEDIA is a form of media activism, which often incorporates temporary interventions in public spaces and the media.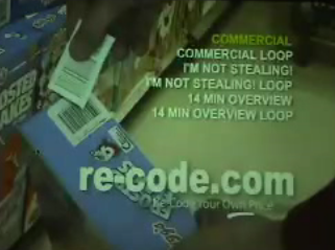 Carbon Defense League
The Carbon Defense League was a group of media artists, technologists and critical theorists that have done several large-scale tactical media works since its inception in 1998. Some of their major projects have included Re-Code (2003), a website that enabled people to enter product information into a publicly searchable database, Nintendo Gameboy reverse-engineering and cellphone disruption.

The CDL's mission: "The artist collective Carbon Defense League (CDL), founded in 1998, has used strategies such as online map making, workshopping, storytelling, hacking children's toys, re-labeling items on store shelves, to create debate where it had previously been suppressed."


source: http://theinfluencers.org/en/carbon-defense-league
;
http://www.facebook.com/pages/Carbon-Defense-League/138645539493273