TACTICAL MEDIA is a form of media activism, which often incorporates temporary interventions in public spaces and the media.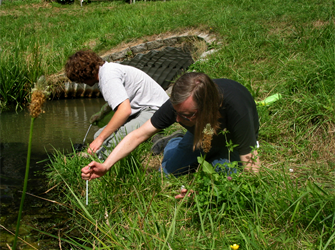 critical art ensemble
Critical Art Ensemble (CAE) is a collective of tactical media practitioners whose work explores the intersections between art, technology and political activism. Through varied media such as the internet, performance, video and text, the collective seeks to heighten awareness regarding socio-political situations and "diminish the rising intensity of authoritarian culture." In 2008, CAE did a project in Hamburg, Germany called Peep Under the Elbe in which they called attention to the poor water quality of waterways in the area by attempting to to find both the safest and most dangerous swimming and fishing spots for local residents.


source: http://www.critical-art.net/home.html
image source: http://www.critical-art.net/home.html