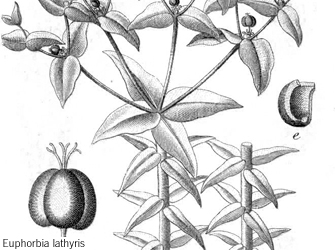 biomass, Biofuel, Hydrocarbon Plants and Biogasoline
Hydrocarbon Plants such as Euphorbia lathyris and Euphorbia tirucalli produce terpenoids in sufficient quantities through their metabolic processes that it is possible to convert them directly into gasoline-like fuels.

Biogasoline is usually produced from algae using complex industrial conversion processes such as deoxygenation/reforming or hydrotreating. The resulting fuel is very similar to conventional gasoline but with higher octane levels. It is not an alcohol fuel like ethanol.